The Real Salvadoran Gold
The contributions of immigrants from El Salvador
Alberto Avendaño/Op-ed | 7/26/2013, 5:24 p.m.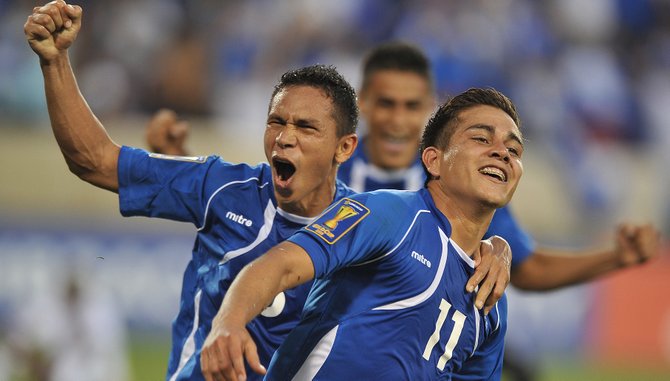 Let's talk soccer. July 15, El Salvador defeats Haiti to qualify for the quarterfinals of the Gold Cup. Their next opponent: the United States. The same day El Salvador qualifies, about 40,000 tickets are sold for their next game at M&T Bank Stadium in Baltimore. On July 21st, Baltimore hosts the CONCACAF Gold Cup doubleheader -El Salvador vs. USA and Honduras vs. Costa Rica- and the purple home of the Ravens is painted blue. An audience of 70,540 fans, mostly Salvadoran with sprinkles of red and white Americans, fills the stadium in what Steven Goff, the sports writer for the Washington Post, called "a tapestry celebrating American diversity and a sport that embodies our multiculturalism."
In the end, USA thrashed El Salvador 5-1. But what Salvadorans were unable to accomplish on the field, they did in the stands by singing and celebrating a country that they were forced to leave. The Salvadoran civil war was responsible for their flight to the United States in the 1980s and 90s. In fact, the growth of the Salvadoran community in this country is a good example of how American interventionism has provoked one of the more recent waves of immigrants northward. And the 2 million Salvadorans residing in the United States are about to surpass Cubans as the third largest Hispanic population in the country. Salvadorans are already the largest Hispanic population of the Washington, D.C. Metropolitan Area.
It was a Republican legislator, Lincoln Diaz Balart, who in 1997 prompted the NACARA law, which suspended the deportation of thousands of Salvadorans. This law gave the opportunity of citizenship or legal residency to many of the 500,000 people doomed to be deported. In 2001, after two earthquakes devastated the country, the Salvadorans were granted a status of temporary protection (TPS) by the US Citizenship and Immigration Service. Although the TPS was planned to last 18 months, it has been renewed several times and is to be extended until March 2015. Hundreds of thousands of Salvadorans hope the special status will propel them into permanent residency. The future of the sons and daughters of TPS is in America. And that future must begin with immigration reform.
Meanwhile, though the Salvadorans have struggled on the field, they continue to score in their economic and cultural contributions to both Uncle Sam and their country of origin. According to the Pew Research Center, Six-in-ten Salvadorans in the United States are foreign born, and three-in-ten are U.S. citizens. Their remittances constitute 17 percent of the gross domestic product of El Salvador. Though they may not win the Gold Cup, these goals are truly golden.
The growth of the Salvadoran community in this country is a good example of how American interventionism has provoked one of the more recent waves of immigrants northward
Also of interest