DC United's stadium wait is almost over
D.C. Council voted unanimously Tuesday in favor of a 20,000-seat project at Buzzard Point
Steven Goff/The Washington Post | 12/3/2014, 10:12 a.m.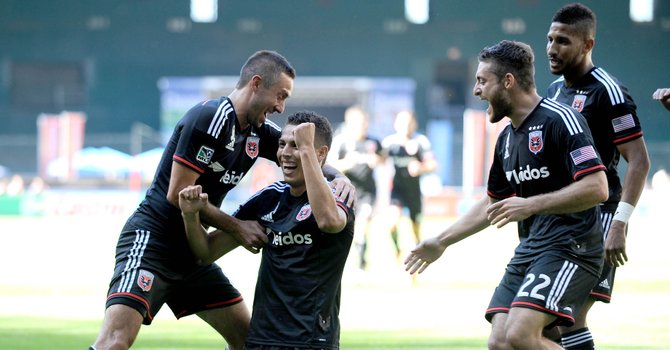 In 15 years as MLS commissioner, Don Garber has encountered a multitude of challenges in building the league and growing the sport.
Among the most daunting, enduring and frustrating: a new stadium for D.C. United.
While original teams, expansion clubs and relocated organizations have found their way into proper homes, MLS's first on-field dynasty had become an off-field drag to the blossoming league.
But when the D.C. Council voting unanimously Tuesday in favor of a 20,000-seat project at Buzzard Point, United moved to the brink of realizing its dream of breaking ground on a new venue. A final vote by the council is scheduled for Dec. 16. The club and city are aiming for a 2017 opening.
"I don't think there has been a project that we, as an enterprise, have worked longer on through many, many starts and stops than getting a stadium deal done in D.C.," Garber told the Insider on Tuesday evening. "Today's vote is historic for MLS, and when we kick out the first ball in a brand-new stadium and home ground for one of our original legacy teams, it will be transformational for our league."
Garber said he had spoken with United managing partner Jason Levien, the point man on the stadium proposal, every day for 10 days. On Tuesday, while he was conducting his State of the League address and granting interviews, Garber received updates via text from Levien at the Wilson Building, the D.C. Council's base of operations.
"Jason has done an incredible job," Garber said. "He has been laser-focused on trying to build consensus and do a deal that would be good for the District, good for ownership, and ultimately soccer in America will benefit. Think about how great it will be if these guys – and I think they will – have their stadium. "
Financial issues remain, but with mayor-elect Muriel Bowser and the council on board, the club has a pathway to a new home in Southwest Washington, blocks from Nationals Park.
With it, United would join MLS teams in Columbus, Los Angeles, Dallas, Chicago, New York, Kansas City, Salt Lake City, Denver, Toronto, Houston and Philadelphia that have moved into medium-sized venues since 1999. San Jose and Orlando are working on projects. Four clubs are settled in renovated or suitable existing stadiums, while the second teams in Los Angeles and New York and the long-standing New England Revolution are exploring options.
The days of renting space in stadiums built for the NFL are almost gone.
"One of the real legacies of this generation is that we have built a foundation for the sport with bricks and mortar that has changed the soccer narrative in our country," Garber said.
Had this D.C. stadium proposal failed to gain momentum – and if, by chance, it collapses in the coming weeks or months – United would have to consider leaving the nation's capital. The club has been in the red since its birth in 1996. Plans to build at Poplar Point in Anacostia and Prince George's County, Md., fell through. There was flirtation with Baltimore and exploratory trips throughout the suburbs.