DC: Special order on marijuana legalization
D.C. police have issued a special order for officers on the new marijuana policy
By Peter Herman/The Washington Post | 2/27/2015, 12:13 p.m.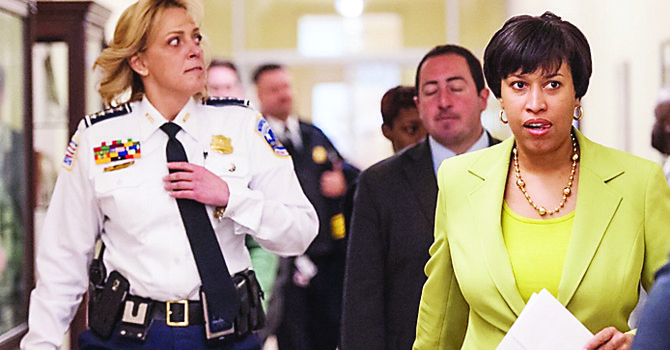 D.C. police have issued a special order for officers on the District's new marijuana legalization policy, providing detailed explanations of what will — and won't — be legal when it comes to pot.
Police Chief Cathy L. Lanier told reporters that her officers will be trained in the new law by the time it takes effect at 12:01 a.m. Thursday, Feb. 26.
Given that the District has already decriminalized small amounts of marijuana — replacing arrests with civil fines — Lanier called it an "incremental" step for her officers to understand and enforce the new rules.
The new law allows possession of 2 ounces or less of marijuana. The rules are varied and many, but authorities said they are designed to encourage indoor use. Smoking anywhere in public, even in a car parked in an alley, remains illegal, as does possession of even the tiniest amounts by anyone under the age of 21. One adult can give another adult up to an ounce of marijuana, but no money can exchange hands. Possession also remains illegal on federal land.
The new rules published on Wednesday offer further guidance to police officers. Starting Thursday, D.C. police officers who smell marijuana cannot stop someone on suspicion of committing a crime. Also, police who see marijuana cannot initiate a stop "without evidence of quantity in excess of two ounces."
These restrictions do not apply to traffic stops in which officers believe the driver is impaired or under the influence of drugs or alcohol.
In addition, the rules state, officers "shall not arrest a person on public space of someone else's private property for being impaired by marijuana." Police can seize marijuana from a person believed to be under the age of 21, but if that person later proves to be of legal age, police at the station must return the drugs. The same rule applies to seizures believed to be more than 2 ounces, if in fact the drugs are less than that when weighed. In addition, paraphernalia associated with marijuana is now legal.
Also of interest