Risers: Inmigración e identidad en Centro Nía de DC
El viernes 2 de octubre a las 6pm
El Tiempo Latino-Redacción | 9/26/2015, 10:03 p.m.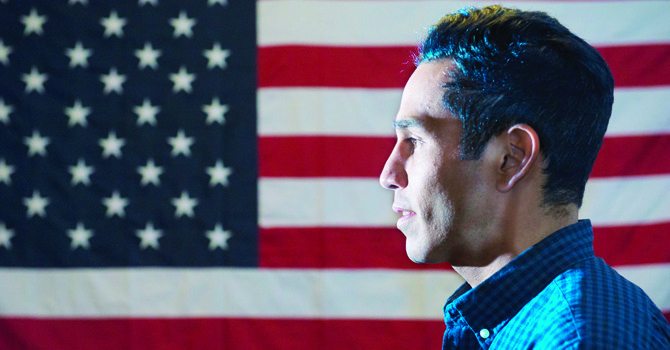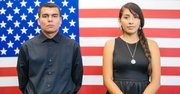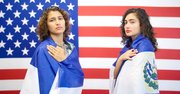 A young woman is riding a bicycle through Columbia Heights, Shaw and other Washington neighborhoods where so many immigrants live. The scene shifts to marchers in front of the White House chanting, "No more deportations." Then back to the bicycle rider, whose voice is heard reciting a poem she wrote called "Being an Immigrant Is Not a Sin."
We are no longer dreamers
Because we are wide awake
We have risen from the ground
In this country our home we
will make . . .
An unusual video and photography project by filmmaker Andy Fernández locates the mind-set of the next phase of the immigration reform movement and even gives it a name: "Risers."
CENTRO NIA FUNDRAISER
Special Guest: Gaby Pacheco
Friday, October 2, 2015
Doors open @ 6:00 PM
1469 Harvard Street NW Rear Garage, Washington DC 20009
Entrance is in alley between Harvard St. and Columbia Rd.
The event will feature the film Risers and other multimedia installations created by Andy Fernandez. After the film screening, a panel will discuss important topics from the film and give an opportunity for the audience to ask their own questions. Light hors d'oeuvres and libations will be provided. All proceeds from the event will benefit CentroNía.
LAYC SCREENING
Risers Short Film Screening and Panel Discussion
Date: Wednesday, October 7, 2015
Time: 4:30PM - 6:00PM
Location: Latin American Youth Center
1419 Columbia Rd. NW
Washington DC, 20009
The Latin American Youth Center (LAYC) in Washington, DC, is pleased to host a free screening of the documentary Risers for the community followed by a panel discussion with the film's stars. Risers is a film and photography series focused on America's undocumented immigrant youth. The screening is offered as part of LAYC's Hispanic Heritage Month activities, as well as to raise awareness about the immigrant experience within our community. The event will also feature art pieces by LAYC youth produced for this event in the theme "Our Journey...our Destiny." Limited seating available.
Also of interest