Ana Harvey
Director | Department of Small and Local Business Development
6/21/2017, 3:17 p.m.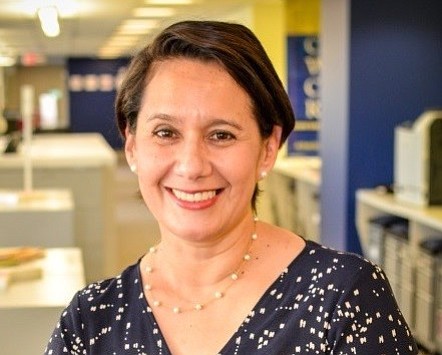 Ana Harvey is the Director of the Department of Small and Local Business Development in the District of Columbia. In 2009, she was appointed by President Barack Obama as the U.S. Small Business Administration's Assistant Administrator for the Office of Women's Business Ownership. At SBA, Harvey designed and implemented collaborative programs between the agency and the US Hispanic Chamber of Commerce to increase access to capital to Hispanic entrepreneurs in 10 US cities. In 2007, she was named the president and CEO of the Greater Washington Hispanic Chamber of Commerce, where she provided the leadership that allowed the organization to increase access to capital and federal and local contracts to its membership.
---
Ana Harvey dirige el departamento para el desarrollo de pequeñas empresas del Distrito de Columbia. En 2009, el presidente Barack Obama la designó a cargo de la oficina para promover que mujeres se volvieran propietarias de empresas a través de Oficina de Pequeños Negocios de EEUU. Allí puso en práctica iniciativas junto a la Cámara de Comercio Hispana de EEUU para incrementar el acceso al capital de empresarios hispanos en 10 ciudades. En 2007 presidió la Cámara de comercio Hispana del Área Metropolitana de Washington, a la que brindó su liderazgo para brindarle a los miembros de la organización más acceso a contratos locales y federales.
Also of interest