Ana Sol Gutierrez
Maryland House of Delegates
6/21/2017, 3:16 p.m.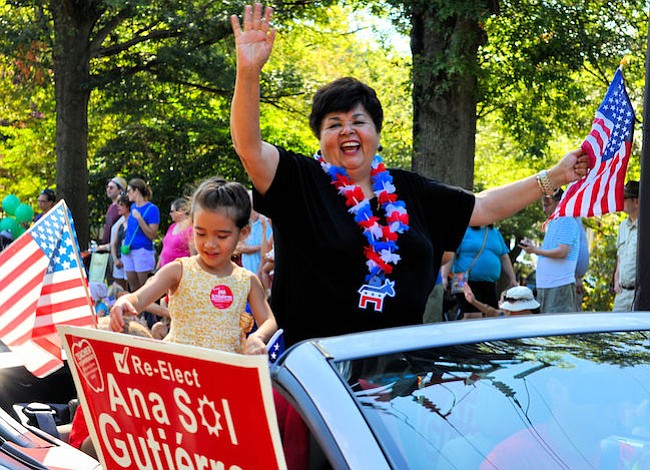 Ana Sol Gutierrez is a Maryland State Delegate (D). She has been a Member of House of Delegates since January 8, 2003. A progressive voice in favor of immigrants, and a friend of CASA Maryland, an organization providing assistance to Latinos and advocating for immigration issues based in Maryland, Gutierrez has been a fierce supporter of providing driver licenses to undocumented immigrants living in the state. She also co-chaired a state task force that recommended allowing all undocumented immigrants to continue holding licenses. In 2015, she served in threes of Maryland´s Committees such as the Appropriations Committee, the Children, Youth and Families Committee, and the Management of Public Funds Committee.
---
Ana Sol Gutierrez es Delegada Estatal de Maryland (D). Ha sido miembro de la Cámara de Delegados desde el 8 de enero de 2003. Una voz progresista a favor de los inmigrantes y una amiga de CASA Maryland, la organización que brinda asistencia a los latinos y aboga por asuntos de inmigración en Maryland, Gutiérrez ha sido una feroz promotora de la necesidad de proporcionar licencias de conducir a los inmigrantes indocumentados que viven en el estado. También fue co-presidente de un grupo de trabajo estatal que recomendó que todos los inmigrantes indocumentados siguieran teniendo licencias. En 2015, sirvió en el Comité de Asignaciones, el Comité de Niños, Jóvenes y Familias, y el Comité de Gestión de Fondos Públicos del estado de Maryland.