David Velazquez
President & CEO | PEPCO Holdings LLC.
6/21/2017, 4:02 p.m.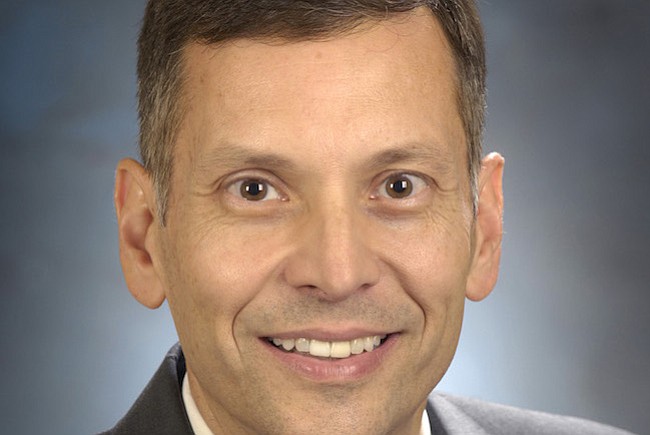 David Velazquez is the President and CEO of PEPCO Holdings LLC. Based in Washington DC, Pepco Holdings employs more than 4,700 people, owns more than $16.1 billion in assets and generates approximately $4.8 billion in annual revenues. Velazquez serves on the boards of some educational and community organizations. In 2016 as keynote speaker, he announced a new $75,000 scholarship program to help college students in the region, over a period of three years, and offered internships at the company. Many of the recipients were Hispanics. Pepco Holdings serves 2 million customers as the parent company of Pepco, an electric utility serving Washington, D.C., and suburban Maryland; Delmarva Power, an electric and gas utility serving Delaware and portions of the Delmarva Peninsula; and Atlantic City Electric, an electric utility serving southern New Jersey.
---
David Velázquez es el Presidente y CEO de PEPCO Holdings LLC. Con sede en Washington DC, Pepco Holdings emplea a más de 4.700 personas, posee más de 16.100 millones de dólares en activos y genera aproximadamente 4.800 millones de dólares en ingresos anuales. Velázquez forma parte de los consejos de algunas organizaciones educativas y comunitarias. En 2016, como orador principal, anunció un nuevo programa de becas de 75.000 dólares para ayudar a los estudiantes universitarios de la región, durante un período de tres años, y ofreció pasantías en la empresa. Muchos de los destinatarios han sido hispanos. Pepco Holdings sirve a 2 millones de clientes como la compañía matriz de Pepco, una compañía de electricidad que sirve Washington, D.C. y Maryland suburbano; Delmarva Power, un servicio eléctrico y de gas que sirve a Delaware y porciones de la Península de Delmarva; y Atlantic City Electric, una eléctrica que sirve al sur de Nueva Jersey.
Also of interest