Claudia Campos
Founder & President | Centro Integral de la Mujer
6/21/2017, 2:45 p.m.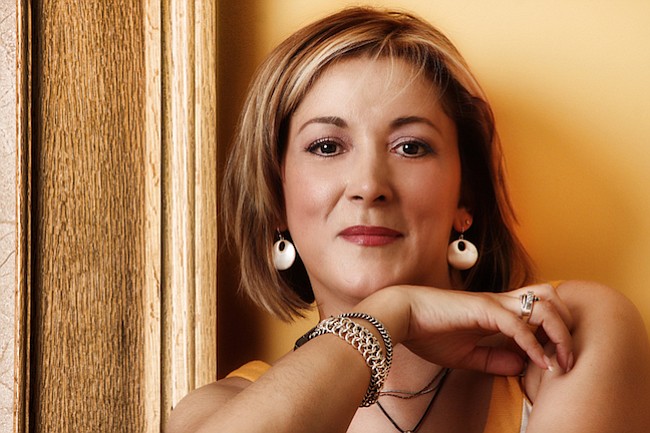 Dr. Claudia L. Campos is an MHS  Clinical Psychologist and Sexologist, and the President of Integrated Center for Women (CIMujer). Campos immigrated from Colombia 20 years ago and since has worked tirelessly to improve the lives of Latinas. She is renowned for her efforts to defend the rights of immigrant women, in particular with regards to domestic and partner violence, and empowering the Latino community.  She also presides Círculos  de  Mujeres  Latinas in the Washington D.C area. She is the first Latina in DMV that openly and without taboo, addresses issues relating to human sexuality.  She hosts a radio segment on empowerment and sexuality on the West Coast "DC  Contigo  Radio," in D.C. "Salud,  Sexo  y Vida" aired on the local  Univision  station.
---
La Dra. Claudia Campos es una Psicóloga Clínica y Sexóloga con certificación MHS  y la Presidenta del Centro Integral de la Mujer (CIMujer). Campos emigró desde Colombia hace 20 años y desde entonces ha trabajado incansablemente para mejorar la vida de las latinas. Es reconocida por sus esfuerzos para defender los derechos de las mujeres inmigrantes, especialmente en relación a la violencia doméstica, el empoderamiento de la comunidad latina. Es la presidenta y fundadora del Centro Integral de la  Mujer y los Círculos  de  Mujeres  Latinas en Washington DC. Es la primera latina en el área que abiertamente y sin tabúes aborda temas relacionados a la sexualidad. Actualmente elaborar segmentos sobre sexualidad para Univision radio en la costa del Pacífico, para "DC  Contigo  Radio" en DC así como el micro "Salud,  Sexo  y Vida" en la filial local de Univision.
Also of interest