Essdras Suarez
Pulitzer Prize-winning Photographer
6/21/2017, 3:50 p.m.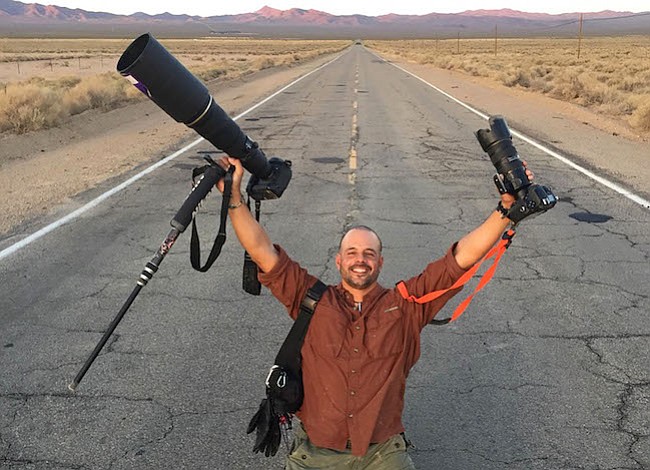 Essdras Suarez is the chief photographer for Million Eyez and a two-time Pulitzer Prize winning photographer. The company offers a crowd- sourced photography platform that enables users to upload photos to live articles. Panama-born Suarez is also he founder of EMS Photo Adventures, a company that provides photo workshops locally, nationally and internationally. He freelances for The Washington Post and other publications. Last summer he did a story for the WP's Sunday Magazine called "Latin Cowboys in Virginia." He is also married to Sara Suarez, the news director for the Northeast Entravision Communications- the local Univision affiliate here in the DMV area.
---
Essdras Suárez es el fotógrafo principal de Million Eyez y dos veces ganador del Premio Pulitzer. Su empresa ofrece una plataforma de fotografía de proveedores que permite a los usuarios subir fotos a artículos en vivo. Suarez, nacido en Panamá, es también el fundador de EMS Photo Adventures, una empresa que ofrece talleres fotográficos a nivel local, nacional e internacional. Trabaja freelance para el Washington Post y otras publicaciones. En el verano pasado produjo una destacada historia para la revista Sunday del WP llamada "Latin Cowboys in Virginia". Essdras está casado con Sara Suárez, la directora de noticias del Nordeste de Entravision Communications, también reconocida en el Powermeter 2017.
Also of interest