Jaime Contreras
Vice President | SEIU Local 32BJ
6/21/2017, 2:47 p.m.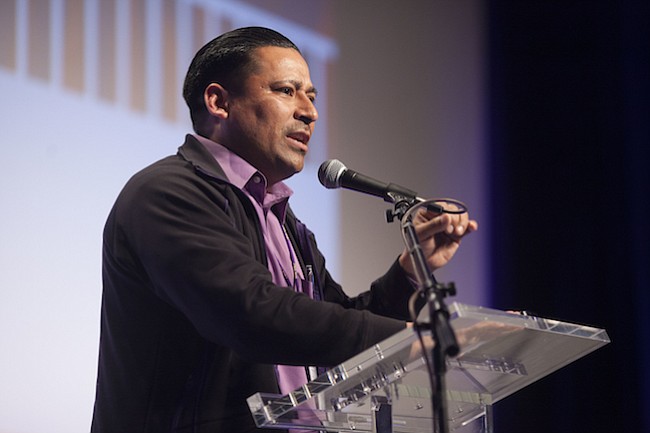 Jaime Contreras is a leader and VP at 32BJ, a workers labor union in Washington D.C., the Metropolitan area, and Baltimore. Considered a key figure among the new generation of leaders in immigration and labor rights groups in D.C., he has helped the union achieve significant milestones and victories. He has been able to build alliances with a growing immigrant community in DC, Maryland, and Virginia while bridging the gap between labor and New Americans. 32BJ's Capital Area District's membership had grown from about 7,000 workers in 2006, when Contreras was elected District Chairman, to more than 18,000 cleaners, security officers, and maintenance workers.
---
Jaime Contreras es un líder y VP del 32BJ, un sindicato de trabajadores en Washington DC y Baltimore. Considerado un personaje clave entre la nueva generaciones de líderes en inmigración y derechos laborales en DC, Contreras no solo ha ayudado al sindicato a alcanzar victorias importantes, sino que ha podido lograr alianzas con una creciente comunidad inmigrante en DC, Maryland y Virginia mientras cierra la brecha entre el movimiento sindical y los nuevos estadounidenses. La membresía del 32BJ en el área metropolitana ha aumentado desde 7.000 cuando Contreras fue electo presidente distrital, a más de 18.000 trabajadores de limpieza, seguridad y mantenimiento. Contreras es también el primer latino que preside SEIU Maryland y DC State Council.
Also of interest