Margarita Dilone
President & CEO | Crystal Insurance Group, Inc.
6/21/2017, 3:11 p.m.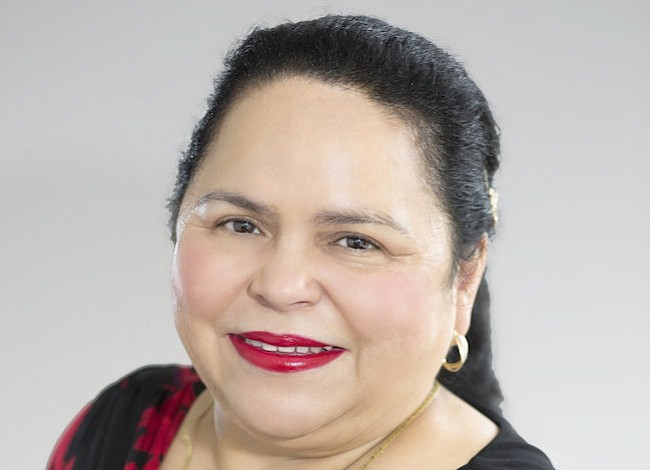 Margarita Dilone is the President and CEO of the insurance company Crystal Insurance Group, Inc. She is a Certified Insurance Counselor® and a dedicated business woman. Dilone currently serves as a volunteer with several organizations dedicated to affordable housing and community development, which positively impacts many in the Hispanic community. Dilone is acting as a Volunteer and Chair of the Board for Housing Counseling Services and on the Board of Directors of Metro DC Hispanic Contractors Association. In 2016, she was appointed by Mayor Muriel Bowser to serve as Commissioner on the Mayor's Commission on Latino Community Development. Currently Vice Chair of the GWHCC, she helped start a Women's Group with the GWHCC, co-founded the first chartered Business Network International (BNI) Group in DC and served as Past President and Vice President.
---
Margarita Dilone es la presidenta y directora ejecutiva de la compañía de seguros Crystal Insurance Group, Inc. Ella es una Asesora de Seguros Certificada y una mujer de negocios dedicada. Actualmente, Dilone trabaja como voluntario con varias organizaciones dedicadas a la vivienda asequible y al desarrollo comunitario, lo cual afecta positivamente a muchos en la comunidad hispana. Dilone está actuando como Voluntario y Presidente de la Junta de Servicios de Asesoría de Vivienda y en la Junta de Directores de la Asociación de Contratistas Hispanos de Metro DC. En 2016, fue nombrada por la alcaldesa Muriel Bowser para servir como Comisionada en la Comisión Municipal para el Desarrollo de la Comunidad Latina. Actualmente es vicepresidenta de la GWHCC, donde ayudó a fundar un grupo de mujeres. También cofundó el primer capítulo la Business Network International (BNI) en DC y sirvió como presidente de su directiva.
Also of interest