The Powermeter: Beyond The 100 List
Más allá de la lista de los 100
6/22/2017, 12:27 p.m.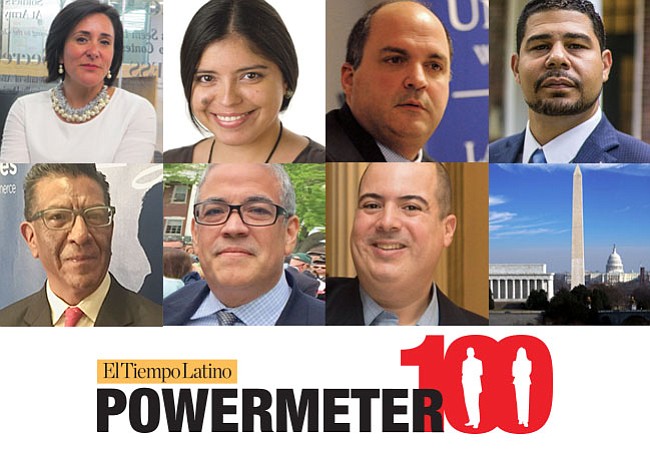 Ángela es la Senior Advisor para el DC Health Benefit Exchange Authority desde el 1 de mayo de 2017, una organización que lidera la implementación del Affordable Care Act en el Distrito de Columbia para asegurar el acceso al cuidado de la salud de calidad para todos los residentes de DC. Su rol incluye manejar relaciones con el gobierno local y federal, así como la comunidad de comerciantes locales. Antes de este cargo, Ángela fue la Presidenta y CEO de la Greater Washington Hispanic Chamber of Commerce entre 2009 y 2017. Bajo su liderazgo, ella ayudó a la Cámara a solidificar y enriquecer su rol con los negocios y emprendedores hispanos, además de aumentar la membresía en cientos de pequeños negocios, llevando a la GWHCC a recibir el honor de ser la Mejor Cámara de Comercio Hispana de los EE.UU. en 2013 y 2015, un reconocimiento otorgado por la USHCC. Ella ha recibido varios reconocimientos por su compromiso con la comunidad, incluyendo "50 Most Powerful U.S. and International Business Executives" de Minority Enterprise Advocate y fue reconocida como una "Minority Business Leader" por el Washington Business Journal.
Luz Lazo, The Washington Post, Reporter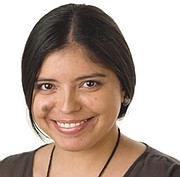 Luz Lazo writes about transportation and development for The Washington Post. She has recently written about the challenges of bus commuting, the electronic ban on U.S.-bound flights and the nation's crumbling transportation infrastructure. She also contributes to the coverage of the region's Hispanic population and immigrant communities. A native of El Salvador, Luz grew up in Washington, D.C., and got her undergraduate and graduate degrees at American University.
Luz Lazo escribe sobre transporte y desarrollo para The Washington Post. Ella ha escrito recientemente sobre los retos de viajar a diario en bus, la prohibición de electrónicos en vuelos hacia los EE.UU. y la deteriorada infraestructura de transporte de la nación. Ella también contribuye a la cobertura de la población hispana y comunidades inmigrantes en la región. Originaria de El Salvador, Luz creció en Washington, D.C., y obtuvo su licenciatura y maestría en la American University.
Dr. Carlos E. Ponce, Freedom House, Director, Latin America programs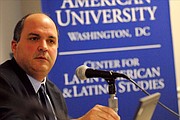 Dr. Carlos E. Ponce is the director for Latin America programs at Freedom House. Ponce previously worked as the General Coordinator for the Latin American and Caribbean Network for Democracy, and he has been a consultant for a variety of organizations focused on strengthening civil society, developing mechanisms to protect human rights defenders, and solidifying democratic institutions in the region. Ponce is also a member of the Steering Committee of the World Movement for Democracy, the ISC of the Community of Democracies, and is the General Coordinator of the Latin American and Caribbean Network for Democracy.
El Dr. Carlos E. Ponce es el director para programas Latinoamericanos en Freedom House. Ponce previamente trabajó como Coordinador General para el Latin American and Caribbean Network for Democracy, y ha sido consultor para una variedad de organizaciones enfocadas en fortalecer la sociedad civil, desarrollar mecanismos para proteger a los defensores de los derechos humanos, y hacer más fuertes a instituciones democráticas en la región. Ponce también es miembro de Steering Committee of the World Movement for Democracy, el ISC of the Community of Democracies, y es el Coordinador General de la Red de Latinoamérica y el Caribe para la Democracia.