The Powermeter in Washington, DC
The nation's capital and global political center offers a measure of power that is expressed in the diversity of Hispanic participation in this surprising city
Roger Santodomingo | Editor of The Powermeter 2017 | 6/23/2017, 1:51 a.m.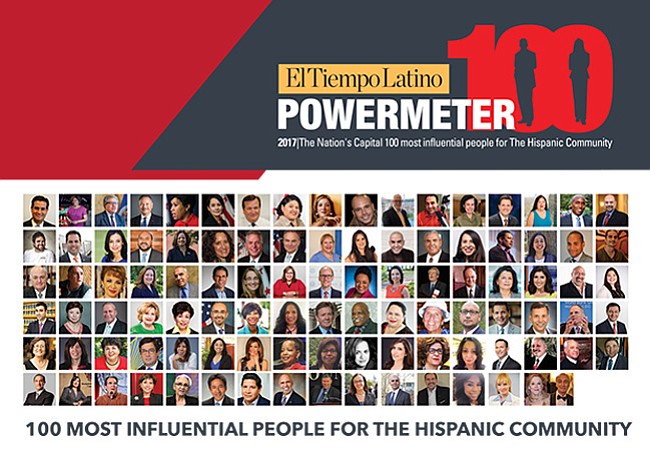 The Washington region has been for decades a magnet for educated Hispanics and today has one of the Latino populations with the highest level of education and the best income of the nation. The nearly one million Hispanics in the region has an average household income of $61,000 the highest in the country (the average household income of US Hispanics is $45,000). One in four Hispanics has a college degree, twice the national average.
This inaugural Powermeter is a case in point of how the Hispanic talent has managed to succeed in business, in academia, advocacy and politics.
Of course, when pretending to measure power and influence in Washington, the scale may look deformed and skewed given the disproportionate power that some individuals living in this city exercised nationally and even globally. 2017 is the year that Hispanic representation —even though it is still way lower than its population contribution– has reached the highest level in Congress, but is also the year with the most diminished presence in the White House. This both in terms of elected officials and senior staff as key government functions.
Of course, not all fit the profile of the elite that has been naturally drawn to this center of political, military and financial power. It is also true that many Hispanics have not been ever near the opportunities offered by the capital. About 12 percent live below poverty, and those who only have a primary education are almost the same number of those with a college degree. It is therefore just natural that in this first Washington Powermeter 100 stands a crop of men and women committed to the struggle to reduce inequalities and give the less fortunate an opportunity to escape poverty and prosper.