A Constitutional Mandate
Both parties must compromise to pass immigration reform
Alberto Avendaño | 8/2/2013, 10:12 a.m.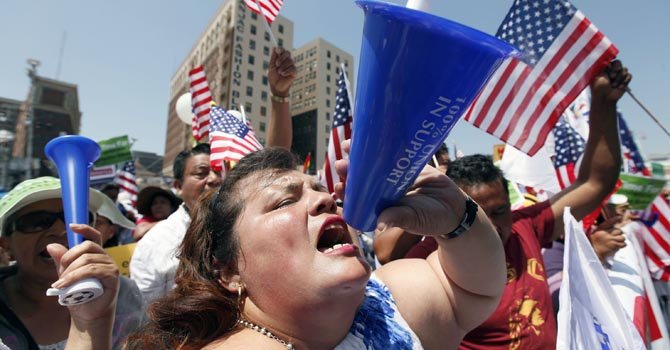 The House of Representatives must act regarding the bipartisan Immigration Reform bill passed by the Senate (June 27, 2013) as mandated by the Supreme Court after the Arizona Decision (June 25, 2012). By seeking to enforce immigration laws, Arizona's S.B. 1070 was in conflict with the U.S. Constitution and its federalist structure, the Court ruled. And since the Constitution gives the power to set immigration law and policy –and to protect the equal rights of citizens and non-citizens- to the federal government, the House must vote on the immigration bill now, get to Conference with the Senate, and send a consensus bill to the President for execution into law.
This is not a political issue, it is a constitutional mandate. The Court's ruling on Arizona's anti-immigration law was clear: Arizona stand down, we have to give Congress a chance to act. But the incapacity of the House to act is in practice a suspension of representative government and clearly hurts the constitutional balance that only a legislative organ capable of deliberating and deciding promptly can achieve.
The Republican Speaker of the House, John Boehner, has brandished the Hastert Rule to justify the current slow motion state of the immigration issue. Former Speaker Dennis Hastert (R) coined the Rule in 2003 when he refused to "expedite legislation that runs counter to wishes of the majority of the majority" –meaning more than half of the Republicans.
Following this Rule, Speaker Boehner will not allow the immigration bill to reach the floor unless it has 51 per cent of the Republican Caucus. However, violations of the Hastert Rule have occurred whenever the House has faced "must-pass" bills.
Boehner himself violated the Rule when the House voted to pass the Hurricane Sandy Relief bill. In fact, action takes place in Congress on issues for which the majority party might pay a political price for opposing. Is the Republican ability to stick to its guns on the immigration issue in the House a reflection of the weak Hispanic influence in the political process? What is the price Boehner will pay for stubbornly keeping the vote on the immigration bill off the floor? Is anybody thinking of the Hispanic vote? Do Republicans think that they can play catch-up with the Hispanic electorate? Do they even care?
While we wait for the GOP response to these questions, it seems obvious that immigration reform needs to gain "must-pass" status in the hearts and minds of the legislators. But who can put the fear of unconstitutionality in partisan minded politicians? The Supreme Court has mandated that Congress pass Immigration Reform, and that means that both parties must compromise to arrive at a mutually agreeable resolution. Let's remember the late Senator Ted Kennedy: It's not about the perfect, but the possible, and, in this case, the necessary.
Also of interest