Is Obama the "Deporter" in Chief?
Alberto Avendaño/op-ed | 10/7/2013, 9:12 p.m.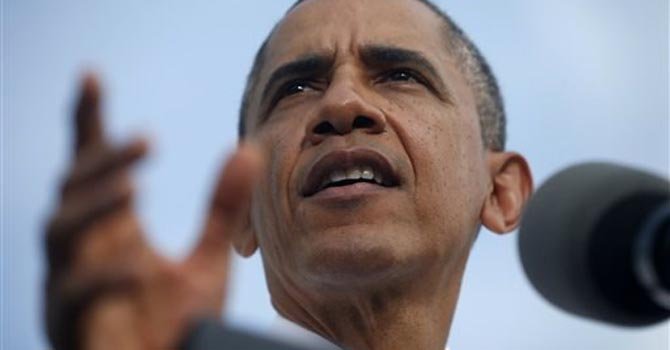 Is immigration law as enforced by the Obama administration too tough or too weak? Can it be both? Suzy Khimm reported in her Washington Post blog that, as of July 2012, "Obama deported 1.4 million" undocumented immigrants since the beginning of his administration. Based on numbers from the Department of Homeland Security (DHS), Obama's record meant 1.5 times more immigrants on average than Bush deported every month. In the end, for Fiscal Year 2012 more than 400,000 immigrants were deported —the most of any year in US history. At the time, Rep. Luis Gutiérrez (D-IL) said that some 90,000 undocumented parents of American-born children were deported each year under Obama's eye.
Was there a large, new wave of undocumented immigrants in America to explain Obama's record? No. The Pew Hispanic Center estimated the undocumented population at 11 million. Actually, this population peaked under Bush and declined under Obama due to the economic crisis, among other factors. So, is this surge (above 50%) in monthly deportations evidence of the Obama administration hawkish approach on immigration? Yes and no.
The Transactional Record Access Clearing House (TRAC) at Syracuse University —which keeps records of immigration enforcement statistics— found that the number of new "removals" ordered in immigration court has dropped each year that Obama has been in office. But not all deportations are a result of immigration court cases. For example, one can get deported without a hearing when reentering the country illegally or can be removed administratively when convicted of some felonies. Is ICE is bypassing immigration courts at a higher rate?
Back to Obama's record: TRAC data indicates that among those deportation cases that reach immigration courts, the share that end in an allowance to stay in the US has risen dramatically —from 29.4% in 2010 to 45.1% in 2013 (October through April). One explanation could be a result of Obama's Deferred Action Program which allows Dreamers to avoid deportation.
While a large part of Obama's Hispanic constituency has reiterated that the only "no se puede" that they will accept is "no más" deportations.
Obama says that his focus is immigrants with a criminal record. But TRAC data (2008-2012) says that deportation orders based on alleged criminal activity has stayed at a low 14% -15%.
So far, Obama's legacy is a record on deportations. Obama told Telemundo's José Diaz-Balart that halting deportations "was not an option." While a large part of Obama's Hispanic constituency has reiterated that the only "no se puede" that they will accept is "no más" deportations. And Obama said to Diaz-Balart that stopping deportations would mean "I would be ignoring the law in a way that I think would be very difficult to defend legally." However Obama could expand the DACA Program or just "With the Stroke of a Pen" stop deportations issuing an Executive Order as suggested by professor Kenneth R. Mayer in a book about the unavoidable controversies surrounding presidential executive orders throughout history.
It is not about what you can or cannot do from a legal perspective. It is about the political cost the president is prepared to pay.