A Few Immigration Qs & As
Crisis at the Border
Alberto Avendaño-oped | 8/14/2014, 10:55 p.m.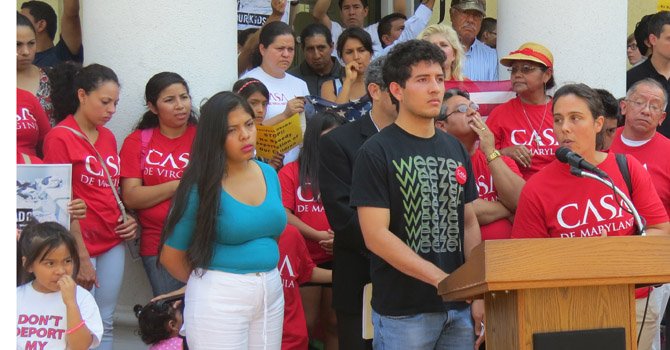 Q.: So now Obama is going to take action on his own?
A.: Since Congress has been quiet —stagnant— on the immigration front, President Barack Obama asked the Justice and Homeland Security departments to come up with steps he could take on his own. We expect an announcement at the end of August. Obama's answer to the immigration issue could include: 1. Expanding the deferred deportation program of 2012 for DREAMers —children brought to the US illegally by their families. 2. Granting some kind of legal status to the foreign parents of U.S. citizens, and allowing some undocumented immigrants to apply for temporary work permits.
Q.: How many immigrants will benefit if Obama takes action?
A.: The total number of immigrants affected could reach 5 million or more, some analysts say.
Q.: Is this as an "amnesty" as President Reagan did in 1986?
A.: The Immigration & Reform Act of 1986 was a bipartisan bill signed into law by President Reagan that granted legal status to immigrants who had already been living in the United States continuously since 1982. At the time 2.7 million undocumented immigrants were awarded green cards —including one million farm workers. But the 1986 law didn't stop unauthorized immigration.
Q.: Why will a new Immigration Law solve the crisis?
A.: If legislators have learned from the past we will improve the current system. The immigration rhetoric has been the major enemy of immigration reform. It is crucial that the President signs an Immigration Bill into law to stop the suffering of a part of the nation's labor force. It is a moral imperative that the US be compassionate, pragmatic and realistic on the immigration issue.
Q.: Why has Obama not taken action?
A.: Leadership is easy to articulate and difficult to implement. As a President he has to juggle three difficult aspects of the issue: The legal perspective, the policy perspective, the political perspective.
Q.: Is it really possible to establish an orderly, fair immigration flow into the country?
A.: Hopefully that is what a new law would achieve. However there is only one idea currently circulating that aims at ensuring that the illegal labor market dries up. It is a "non-Citizen Worker Permit" called The Red Card Solution (www.redcardsolution.com).
Q.: Is Immigration an issue that affects American families?
A.: A poll conducted in 2013 found that 85% of undocumented immigrants have a family member who is a U.S. citizen. Among these, 62% have at least one U.S. born child, and 29% have a spouse who is a U.S. citizen or legal permanent resident.
Q.; Is immigration a Latino problem?
A.: Yes and no. Anti-Latino immigration rhetoric does not change, but immigration does. Most new immigrants are not Latinos and most Latinos are not immigrants. Asia surpassed Latin America as the dominant source of new immigrants: 45% vs. 34% in 2012.
Avendaño is Executive Editor at El Tiempo Latino
alberto@eltiempolatino.com
Also of interest