DC United's stadium wait is almost over
D.C. Council voted unanimously Tuesday in favor of a 20,000-seat project at Buzzard Point
Steven Goff/The Washington Post | 12/3/2014, 10:12 a.m.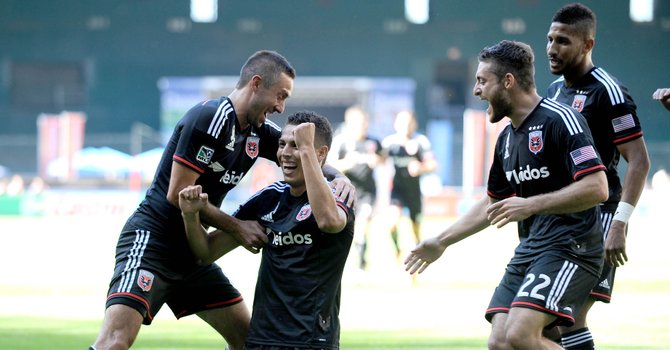 United made the best of RFK, helped by the venue's walking distance from a Metro station, ample parking and seating capacity (45,000) considerably smaller than other old NFL stadiums. (It had held 57,000, but when the Redskins left in 1997, sections behind the goals and other areas were removed.)
RFK offered character and soul, ingredients sadly absent from many new sports facilities (ahem, FedEx Field). But it was also crumbling, and without a steady flow of revenue from private boxes, amenities and larger share of game-day sales, the organization was crumbling with it.
"Regardless of the team history," Garber said of the four-time MLS Cup champions, "it's really bordering on impossible to succeed unless you have a stadium situation that is both economically viable and provides an opportunity for players and fans to feel as if they are in a situation competitive with the rest of the league and also represents the brand."
New stadiums have created destinations for casual fans and intimate settings for the most passionate supporters. United backers set the standard in 1996, injecting color and song into graying RFK. But in a facility too large for United's purposes, the efforts of even the throatiest fans were often lost.
Over the years, United officials have spoken longingly of the day their raucous supporters would gather mere feet from the field, elevating their team and create hell for the visiting one.
"The concept of the whole supporters' movement was really borne out of the Screaming Eagles and Barra Brava and many other groups that had the opportunity to celebrate in a home environment," Garber said. "And as the league has grown, new teams have been able to take their environments and build around their supporters.
"D.C. United has worked so hard in becoming a rallying cry for the game professionally in the U.S. and served as the first authentically branded team. Their fans deserve to be able to celebrate like all other MLS teams in a place they can call their own."