Immigration, an American issue
The 2015 challenge
Alberto Avendaño-oped | 12/11/2014, 7:35 p.m.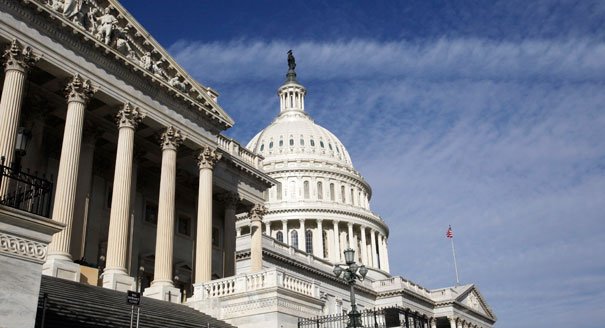 Immigration is an American policy issue that should not get entangled by the politics of the day —partisan bickering aimed at scoring points with an ill informed constituency and exacerbating racial and/or cultural anxieties.
Immigration is an engine for economic prosperity and —in the US— the fuel that keeps the American Dream running.
The non-partisan Congressional Budget Office, the Social Security Administration, and at least one chairman of the Federal Reserve have stated that the immigration flow into this country —legal and unauthorized— is more an asset than a liability.
Even a conservative politician such as Jeb Bush warns, "the failure to maintain a reliable pipeline for low-skilled labor —or worse yet, efforts to drive such workers out of the country— thus bodes disastrous economic consequences…" In his 2013 book —"Immigration Wars"— Bush mentions the billions of dollars in annual gross domestic product lost in Alabama when the state clamped down on illegal immigration. Bush, it seems, will try to be the Republican candidate for President in 2016, and he is currently advocating for the GOP to pass "sensible" immigration bills in 2015 when Republicans will control Congress.
The Republican focus should be on governing and reforming the dysfunctional immigration system. Instead, the Chairman of the House Judiciary Committee Rep. Bob Goodlatte (R-VA) called President Barack Obama's executive actions on immigration "one of the biggest constitutional power grabs ever," and Goodlatte is considered a moderate by govtrack.us.
Many Republican politicians tend to use the word democracy and the deport-them-all solution in the same sentence. For me Democrats play political games as well by juxtaposing the words "citizenship" and "immigrant" while pushing bills in front of the opposition. And they continue playing games by selling the executive action to provide temporary relief to millions of unauthorized immigrants as a heroic milestone on the part of the President, despite his administration setting historical records on deportations.
Let's finish with a game of 4 points:
Democracies do not engage in mass deportations.

A deportation approach towards immigration would be as damaging to the economy as to the morale of the country —85% of Hispanic citizens say they have a family member who is an undocumented immigrant.

I don't like Band-Aids —aka Obama's DACA and DAPA programs—, but Republicans and Democrats should argue when appropriate, agree when needed, and enact legislation for the greater good.

A humanistic, balanced, family-centered, and economically pragmatic immigration legislation is the lasting change this nation needs.
Alberto Avendaño is Executive Editor of El Tiempo Latino
alberto@eltiempolatino.com
Also of interest