Leggett recounts being racially profiled
The Montgomery County Executive
By Bill Turque-The Washington Post | 12/12/2014, 12:39 p.m.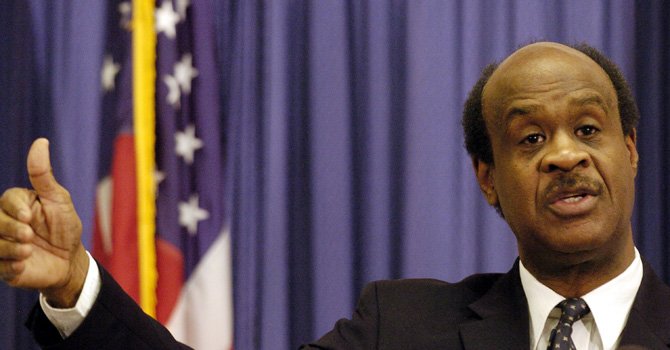 But "challenges associated with race have not been totally eliminated," he said. That led to his election-eve story.
"My point is, I have witnessed what I consider to be behavior that is not respectful," Leggett said. "So if it can happen to me as county executive, what do you think of the image of a young teenager who may not be as mature and react differently to that kind of conduct? Who is confused and frightened?"
It wasn't the only time Leggett felt he had been racially profiled. In the mid-1990s, while a member of the County Council, he made a late-evening stop at a rental home he owned in the Briggs Chaney neighborhood. His tenant was behind on the rent, he said.
"I drove by the house around 9:30 in the evening, pulled up to the driveway," he said. "No light was on."
Leggett backed out and drove around the block, returning to make sure no one was there. The second time around, he was stopped by a Montgomery officer.
"The officer looked in [to Leggett's car] and said, 'Oh, Mr. Leggett — I just wanted to stop you to say 'Hello.'
"If you believe that . . ." Leggett said, trailing off without completing the thought.
Also of interest