No way home for unauthorized immigrants
Probably unable to travel under Obama's plan
Pamela Constable-The Washington Post | 12/12/2014, 12:58 p.m.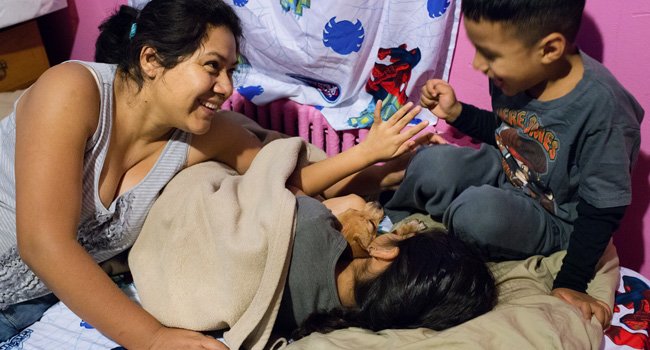 At rallies outside the White House promoting relief for undocumented immigrants this year, banners and chants demanded, "No more divided families." Undocumented protesters declared that if President Obama granted them protection, their first priority would be to go home to visit parents or children they had not seen in years.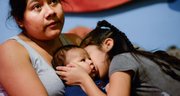 But many are now discovering that the president's Nov. 20 action, while stopping deportations that take undocumented immigrant parents away from their children, does not allow families divided between the United States and their homelands to be reunited, except for brief emergency trips.
One of the most compelling arguments for broad immigration reform was family reunification. But the failure of Congress to pass reform legislation has led instead to piecemeal policies — such as Obama's 2012 action protecting young "dreamers" from deportation and his new one sheltering mainly parents of U.S.-born children — that ease legal burdens but fail to address that fundamental yearning.
Now, hundreds of thousands of undocumented families who left children or parents behind are in a special bind. They may still be tempted to arrange illegal cross-border visits, but they have more to lose now if they get caught, because it would jeopardize their new legal status and their ability to support the children they have here.
"This will not reunite families," said Andrea Rodriguez, a lawyer at the Central American Resource Center in the District, which has begun offering workshops explaining Obama's latest action and preparing immigrants to apply. It is widely expected that even those who qualify will only be able to travel home with special one-time permission, usually granted for emergencies.
"People may no longer have to miss a parent's funeral or hospitalization," Rodriguez said. "But for those who have been separated for years from their parents or children, and simply want to reconnect with them, it is not going to be possible. There will still be that worry and stress."
This realization has begun to dampen the mood of jubilant relief that flooded immigrant communities last month after Obama's announcement, which will allow several million people with U.S.-born children to work and live here legally for the first time. Most of them have parents back home, and many left older children behind as well.
Rosa Pelaez, 32, an immigrant from Mexico who lives in the District, said she is thrilled that she and her husband, Juan Flores, who have four U.S.-born children, will probably qualify for three-year protection. After almost 15 years in the United States, both expect to be able to live and work legally for the first time, without fear of being caught and deported.
But Obama's action will not grant Pelaez her dearest wish: to see her father again. Until this month, she was under the mistaken impression that the executive action would allow her to travel to Mexico, where she left home as a teenager and where her dad, now an ailing widower, lives alone in the same house.
"I know my father is lonely. All these years working here, I've helped him pay to put light and water in his house, but I have never been able to see him," said Pelaez, 32. She held out a blurry snapshot of a gray-haired man, standing next to a cinder-block shack surrounded by banana plants. "Now they say I still can't go visit him unless it's for his funeral."
Also of interest