No way home for unauthorized immigrants
Probably unable to travel under Obama's plan
Pamela Constable-The Washington Post | 12/12/2014, 12:58 p.m.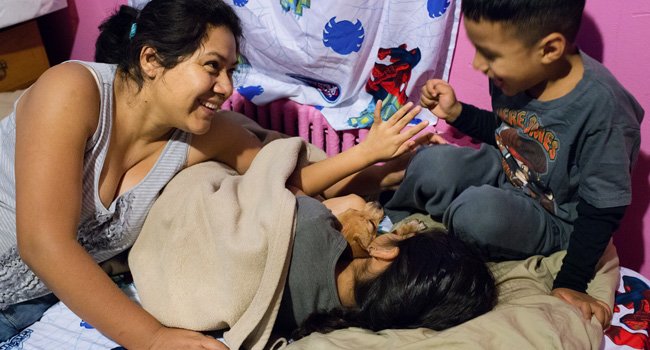 Family reunification
Two years ago, when Obama announced a similar executive action granting temporary deportation relief to about 700,000 illegal immigrant youths, known as dreamers, the issue of family reunification was not as dire. Some dreamers grew up in the United States without their parents, but many came to the United States as children with older family members.
This time, though, many of the families who qualify for the president's protection are the same kinds of families whose children, left behind in El Salvador or Honduras, surged across the U.S.-Mexico border this year after their parents — anxious to save them from gang violence or just longing to be with them — paid smugglers to bring them north.
So far, no one is predicting that Obama's latest action will prompt a new wave of border arrivals, and immigrant advocates note that parents who qualify for his plan will have much more at stake if they attempt to travel illegally, including work permits, some health benefits and a possible path to permanent residency.
The government has not yet published the final rules for Obama's plan, but immigration experts expect they will be almost identical to those issued with the 2012 executive action that established the "Deferred Action for Childhood Arrivals" program, or DACA.
Like other forms of temporary protection for illegal immigrants, DACA did not confer the right to travel. Under U.S. law, even those granted relief from deportation are still considered illegal, and they can only leave the country legally by applying for a one-time emergency travel document called "advance parole." Immigration officials have full discretion whether to approve or deny such requests, and often they are denied.
Several immigrant parents who left their children back home, dismayed to learn that Obama's latest action would not allow them to travel, said they would still consider having their children smuggled north. Isabel Cruz, 38, a Salvadoran restaurant worker in Maryland, said she worries constantly about her two sons back home, especially since the older one was recently beaten by gang members.
"If the new law won't let us find a way to be together, maybe I will have to take the risk and start sending for them," said Cruz, who has a younger child born in the United States. "It is not safe for them in my country."
Others with children here to care for said they would rather remain separated from loved ones than risk the hazards of illegal travel. Maria Muñoz, 26, a dishwasher in the District, said she misses her parents in El Salvador but has built her plans firmly around her daughter, Andrea, 2, who was born in the United States. She expects to apply for deferred deportation in the spring.
"My greatest dream is to go home and see my family, but even if I get the chance, I would come right back," said Muñoz, who has been in the United States for eight years. As she spoke, she tried to hold her squirming daughter while eating a plate of tacos in a Mexican cafe. "I want her to be a prepared person, to go to an American university," Muñoz said. "In this life, you have to choose between the past and the future."
Also of interest