The Inquisitive Ramos Attack
Stop the gridlock on immigration
Alberto Avendaño-oped | 5/27/2014, 12:34 p.m.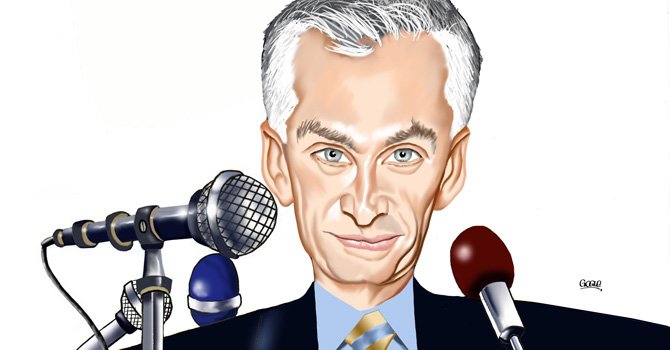 The GOP and the Democrats remain in nonsensical political gridlock on a paramount constitutional issue facing the United States: Immigration reform. Both parties' interests have taken priority, and leaders of each have dug their heels in for self-preservation and political jockeying. This is the conclusion reached by Univision journalist Jorge Ramos, a prominent broadcaster and key influencer regarding the U.S. Hispanic community.
On May 22, Ramos attended the weekly press conferences of the leaders of the House and the Senate—and made both newsworthy.
"Why are you blocking immigration reform?" Ramos asked Speaker John Boehner (R-OH). "Me? Blocking?," answered Boehner, followed by comments about his personal distrust of the President and the Affordable Care Act serving as justification of his personal inaction on the immigration issue. "What does Obamacare have to do with immigration reform?," Ramos followed-up. No answer.
Ramos continued, pointing out that the Speaker had not brought immigration reform to a vote.
Again, no response.
Later that day, Ramos challenged Senate Majority Leader Harry Reid (D-NV) on the same issue. Ramos pointed out that Democrats appeared to lead the Hispanic community into false hope for immediate and comprehensive immigration reform.
The GOP may be attempting to allow inaction to reign until the 2016 presidential election, at which time they may articulate a vision for immigration reform. For Republicans, passing any kind of reform under the current administration would increase the favor Democrats have already garnered with Latino voters. Reid stated that if the GOP doesn't move on immigration reform in the next six weeks, then Democrats will take action. Really?
The result: Political gridlock will be in place until July 21st. In the meantime, President Obama —in order to show his tough stand on immigration— continues to stubbornly enforce current immigration policy in the strictest sense, impacting immigrant families in grievous ways.
And the Republican Speaker of the House is ignoring the 2012 Supreme Court mandate made through the Arizona Decision, which purports that immigration issues are a federal responsibility, requiring swift, fair, and holistic action on behalf of all American people—citizens and noncitizens.
Two weeks ago, I explored fully the mandate placed upon our President and Speaker of the House to fulfill their constitutional responsibilities as it relates to immigration and naturalization.
Ramos eloquently reiterated these points, demonstrating through direct discourse with relevant parties, that our leadership has chosen to hold tight to inaction and stubborn refusal to engage in responsible leadership on one of the most important issues facing our nation.
We must require our leaders to act in our best interest. Now.
Alberto Avendaño is Executive Editor of El Tiempo Latino
alberto@eltiempolatino.com
Also of interest