The pit and the pendulum
Midterm elections —Nov. 4, 2014
Alberto Avendaño-oped | 11/7/2014, 7:37 p.m.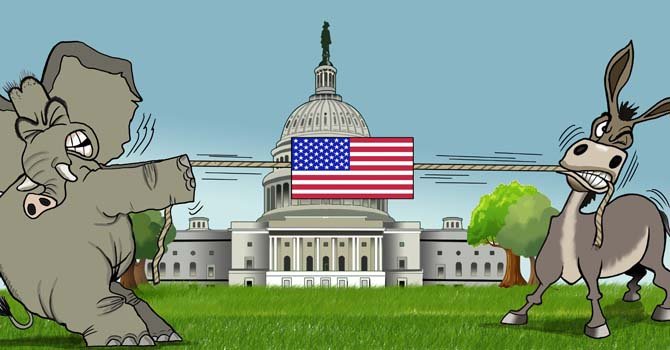 Midterm elections —Nov. 4, 2014— will be remembered as the night of terror for the Democratic Party. Your usual midterm hell many presidents endure. Bill Clinton uttered his mea culpa accepting his share of responsibility in the results. George W. Bush in his post midterm speech explained his defeat repeating in a variety of tones of voice, "It was close!" And President Barack Obama said "I hear you" while assuring reporters that he was ready to share a glass of bourbon with now Senate Majority Leader Mitch McConnell. But what went wrong at the Democratic Halloween Party?
Like in the E.A. Poe's tale, democratic runners were thrown into a political dungeon where they fell asleep. And when they woke up, the movement of the pendulum was endangering their existence and the enclosing walls of the electoral dungeon were forcing them into the pit of demographics.
According to exit polls, the Republican wave was fueled by 75% of white votes —no surprise there—, but a Republican friend —a.k.a. source— told me that African-Americans went from a 6% support of Romney in 2012 to a 10% in 2014 —really? Black voters made up 12% of the national electorate. It's easy to get lost in the percentages labyrinth, but it is a fact that Democrats didn't receive the same high support from "minorities." Latinos made up eight percent of voters and they picked Democrats by a margin of 28 percent —compared to the whopping 44 percentage points they gave Obama over Romney. It was also an older electorate that gave sweeping victories to the GOP to take enough seats to seize control of the Senate for the first time since 2007.
The results show that Republicans do not need most of the so-called minority vote. Just enough. But for the GOP it is still somewhat early for rejoicing. They cannot afford to enter Congress like an elephant in a glass shop.
Obama already talked about areas of potential compromise such as investments in infrastructure or international trade agreements, but issues Republicans have been hostile to such as raising the minimum wage and immigration reform were favored or implicitly endorsed by voters on Tuesday. In fact, anti-immigrant politicking was not a lifeline for Republicans. Frank Sharry, Executive Director of America's Voice, pointed out that Republican candidates across the country who ran hard on anti-immigrant politics went down to defeat. However, "the three Republican Senators who voted for the Senate immigration bill in 2013 and were up for reelection last night —Lamar Alexander in Tennessee, Susan Collins in Main, and Lindsey Graham in South Carolina— each won their reelection handily," said Sharry.
It is time to take politics out of the pit. Republican Senator Ted Cruz —a Texan— put it this way: "Give us a gun, a horse, and an open plain and we will conquer the world." The average American only needs a ballot to conquer common sense.
Avendaño is Executive Editor of El Tiempo Latino
alberto@eltiempolatino.com
Also of interest