'You took a life, but for what reason?'
Family and friends mourn Hollis Johnson, who was slain in his Chillum, Md., apartment complex
Lynh Bui/The Washington Post | 11/7/2014, 11:01 a.m.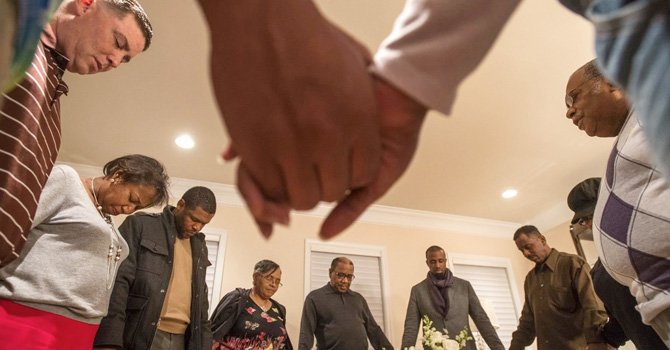 His friends said when Johnson was younger, he dreamed of playing in the NBA, so he could get rich and take care of his mom.
When the NBA didn't work out, Johnson could have coached basketball for colleges in other parts of the country to advance his career and stay in the game, his father said.
But his son wound up coaching briefly at the University of the District of Columbia and working at Freddie Mac instead.
Johnson wanted to stay close to family.
"He was a good kid, always was," said his father, Brad Johnson, 64. "Never mean to anyone. He had street smarts, but he was kind and he turned out to be a good man."
A $25,000 reward is being offered for information leading to an arrest and indictment in the case. Police are asking people to call 301-772-4925; to remain anonymous, call 866-411-TIPS (8477).
"I really hope that if someone knows something or knows this person, to say what they know so that person can come to justice," Johnson's mother, Pauline Johnson, 63, said. "You took a life, but for what reason?"
His sister, Mashiya Young, said she misses Johnson, who was a good brother and good uncle to her kids.
"Just the fact that someone could have taken a life so easily," said Young, 44.
"Just, why?"
"That's the hard part," her mother answered.
"The why."
Also of interest