How presidential hopefuls try to create magic with campaign launch events
If a presidential run were a movie...
By Robert Costa and Philip Rucker | 4/6/2015, 8:30 p.m.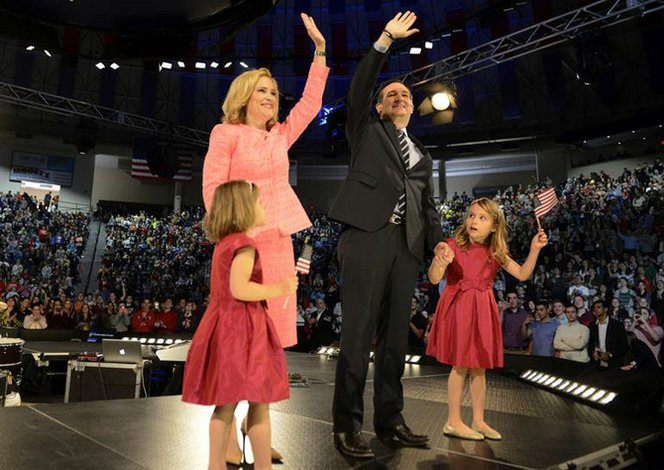 If a presidential run were a movie, the campaign announcement would be the red-carpet premiere — a highly orchestrated, old-school ritual infused with ego and bathed in klieg lights.
On Tuesday, Republican Sen. Rand Paul will begin a classic launch: a speech in a hotel ballroom on his home turf of Kentucky, followed by a fly-around tour of early primary and caucus states.
Next week, it's Marco Rubio's turn. The 43-year-old senator from Florida and charismatic son of immigrants plans to declare himself a GOP candidate for president on April 13 at Miami's iconic Freedom Tower, which served as the first stop for Cuban exiles, before an enthusiastic crowd that embodies America's ethnic melange.
More than a dozen other likely candidates, including Democrat Hillary Rodham Clinton, are brainstorming how to create their own vivid and memorable kickoffs in coming weeks. The act of an announcement is rarely a surprise, but what a candidate says — and where and how they choose to say it — offer important clues to who they are, what kind of president they aspire to be and how they think they can win.
More than perhaps any other occasion, launch events are under the complete control of the campaign, and a strong start can do wonders in propelling a candidate in a positive direction. When he became the first official 2016 candidate last month, Sen. Ted Cruz (R-Tex.) spoke in the round to thousands of young Christians at Liberty University — encapsulating his intended campaign theme and his life story in a single event. He soon vaulted to the upper tier of the GOP race.
Things don't always go so well.
For his 2012 campaign announcement along the Hudson River, former Utah governor Jon Huntsman Jr. and his handsome family strolled across a lawn like modern-day Camelot before he gave his speech, with the Statue of Liberty as his backdrop. But the audience on that windy morning had more journalists than cheering supporters, while the noise of airplane engines and a boat horn provided awkward interruptions. The episode became a metaphor for Huntsman's ill-fated campaign.
"Boy, where to begin?" Huntsman said with a chuckle, recalling that day during an interview last week. "You never get a second chance to make a first impression, which is why I was disappointed with my own."
But compelling scenes can thrust forward candidates and transform how voters view them. Such was the case on a frigid February morning in 2007, when Barack Obama began his historic campaign with a lofty speech on the grounds of the Old State Capitol in Springfield, Ill., that evoked Abraham Lincoln.
Conservative icon Ronald Reagan carefully orchestrated his November 1979 rollout. The former California governor was perceived as a Westerner, so he announced his bid in New York and then campaigned in Boston. Jim Hooley, a former Reagan advance staffer, said that the itinerary helped "get him introduced to the Northeast as a working man's guy with lots of blue-collar labor events and hard-hat stuff."