How presidential hopefuls try to create magic with campaign launch events
If a presidential run were a movie...
By Robert Costa and Philip Rucker | 4/6/2015, 8:30 p.m.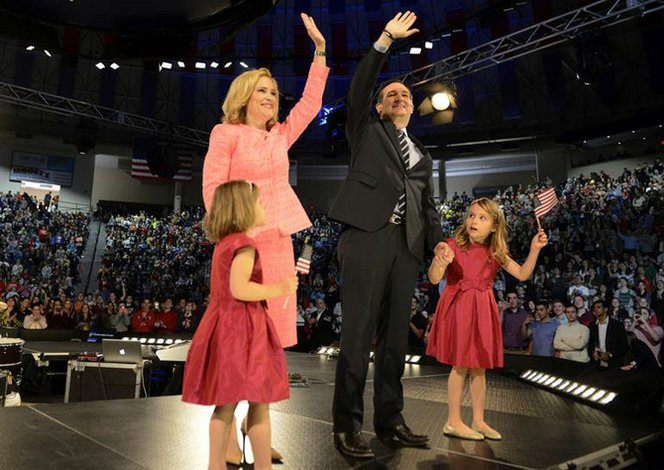 Sophisticated campaigns can also use packed events as organizing tools, as Obama proved. "He did them brilliantly. If you go big, it gives you an opportunity to collect e-mail addresses and build a grass-roots network," said Tad Devine, a Democratic presidential campaign strategist who advised Michael Dukakis, Al Gore and John F. Kerry and now works with Sen. Bernard Sanders (I-Vt.).
'Their first great shot'
For the rivalrous band of Republican hopefuls, these early-stage debuts could be critical breakthroughs.
"If they can work magic with the announcement, that's their first great shot," said Fred Davis, a Hollywood-based media strategist on past Republican presidential campaigns. "The priority for every single one of these is to springboard the announcement into being in the top tier."
Jeb Bush's allies speculate that he could start his campaign from Florida's capital, Tallahassee, which would highlight his conservative gubernatorial record. Or he could choose a successful urban charter school, showcasing his lifelong commitment to education reform and his "right to rise" slogan.
"He's probably got eight, nine, 10 good choices to think about," said Al Cardenas, a Bush confidant.
Ben Carson could announce his candidacy in "bombed-out Detroit," suggested activist Vernon Robinson, who leads a group trying to draft Carson to run. He pictures the celebrated neurosurgeon returning to his home town to give a speech outside the elementary school where he was teased as a boy.
A Rick Santorum adviser said the former senator probably could begin in a blue-collar setting in Pennsylvania, where his grandfather worked in a coal mine. Attire also is part of the calculation. "It'll be a suit, but with the jacket off and sleeves rolled up, since he's seen as someone who's not afraid to be a fighter," said the adviser, John Brabender.
Donald Trump wants to leave a more ritzy impression. The billionaire real estate mogul, if he runs, said he is eyeing his gleaming Manhattan skyscraper, adorned with pink marble and brass. "Trump Tower is fantastic — 57th Street and Fifth Avenue, with an atrium that can hold thousands of people," he said. "In the history of running for president, no one has the sites I have."
Carly Fiorina, a former Silicon Valley executive, plans to make mobile technology and social media centerpieces of her campaign rollout, probably in late April or early May. "Carly is obsessed with her iPhone 6 Plus," spokeswoman Sarah Isgur Flores said.
Could New Jersey Gov. Chris Christie begin his bid this summer on a Jersey Shore boardwalk rebuilt after Hurricane Sandy? "He probably wouldn't want to do it in Atlantic City, since it's falling apart," said former New Jersey governor Thomas H. Kean. He said the colorful, pugnacious Christie should consider a late-night comedy show.
Might former Texas governor Rick Perry stage an announcement in his childhood home of Paint Creek, highlighting his rural, impoverished roots, or in a military setting as an homage to his time in the Air Force?
Will Wisconsin Gov. Scott Walker, campaigning as a suburban Midwestern everyman, wear one of his treasured Kohl's shirts or ride in on a Harley-Davidson motorcycle?