Family fun and friendship blossom at annual D.C. spring fling
Cherry Blossom festival and parade
By Lori Aratani-The Washington Post | 4/12/2015, 1:26 a.m.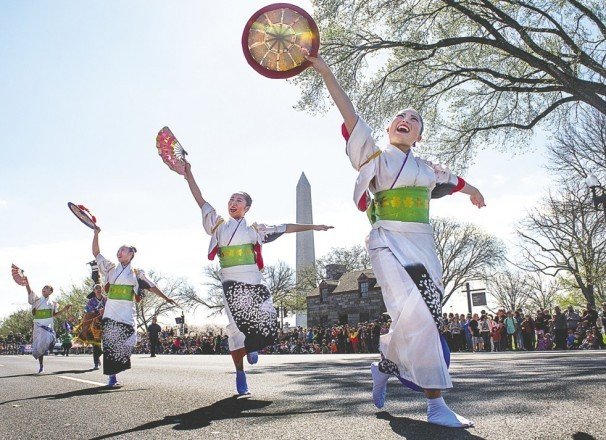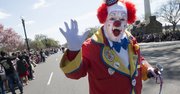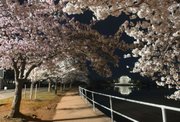 The sun was out and the District's famous blossoms were at their peak bloom as thousands of people jammed streets across the city for the annual Cherry Blossom festival and parade.
After three days of gray skies and drizzle, visitors were treated to a day of sunshine and pink blooms.
By 9:30 a.m., thousands of folks had lined Constitution Avenue. A few blocks north, along Pennsylvania Avenue, volunteers scrambled to prepare for the Sakura Matsuri street party. The smells of teriyaki chicken and grilled octopus filled the air, while kimonos and happi coats fluttered in the cool breeze.
Across from the Museum of Natural History, the Alatorre family settled in on a rainbow- striped blanket. Yesica Alatorre wore a soft-pink T-shirt in honor of the occasion. She was joined by daughter Janessa, 8, in fashionable Jackie O-style blue polka dot sunglasses and pink sneakers. Her brothers, Brandon, 6, and Alex, 3, craned their necks to spot a few horses. Even baby Alyssa, 8 months old as of Saturday, was dressed for the day with tiny pink studs in her earlobes.
The Cherry Blossom Parade is a family tradition for the Alatorres. As in previous years, after the parade, they would then walk to the Tidal Basin to see the cherry blossoms before settling down in a sunny spot to enjoy a picnic lunch.
"We love it," said Yessica Alatorre. "The kids love the parade. They love seeing the giant balloons and the flowers. And it's such a nice day."
Still, festival veteran that she is, she had with her umbrellas and ponchos along with baby wipes, just in case.
Alatorre said this year is particularly special because it will not be as easy for the family to get to the Mall in the future. They are moving to California in a few months. Her husband, Alex, who is in the Army, is being transferred.
Janessa gave a little squeal as a giant pink Care Bear balloon floated by. Her mother smiled happily.
The parade opened with nine members of the D.C. police motorcycle team riding in formation. The parade also featured Paddles the Beaver, the furry National Park Service mascot whose job it is to raise awareness about the importance of protecting the cherry trees. Paddles rode with members of the cherry blossom maintenance crew. The dance and taiko drum group from Tokyo's Tamagawa University received warm applause for its spirited performance.
Brittany May and her boyfriend, Dan Gerhart, also were among those in the crowd. May lives in New Jersey but had driven down with another couple to visit Gerhart, who recently relocated to Frederick, Md. She had been to Washington before but not the festival, so she was eager to take in the sights and maybe a museum or two.
"It's just a nice, relaxing weekend," said May, who works with child protective services in New Jersey.
The color of the day was pink, but furry ears and fuzzy tails favored by those who enjoy "cosplay" also were popular among attendees. For the uninitiated, cosplay is a staple of Japanese pop culture in which participants wear costumes that mimic cartoon and other famous characters.
Candace Cordova of West Virginia is an accountant in everyday life, but on Saturday she was dressed as Sailor Moon, a popular anime character.
She sported a turquoise miniskirt, a belt with scenes from Sailor Moon and blue Nike sneakers with pink laces.
And a furry tail.
"I just love Japanese culture, so any chance I have to be close to that culture, I take advantage of," she said.
Also of interest