The American Dream in Washington, DC
Reading Dr. Pumar
Alberto Avendaño-oped | 2/6/2015, 4:20 p.m.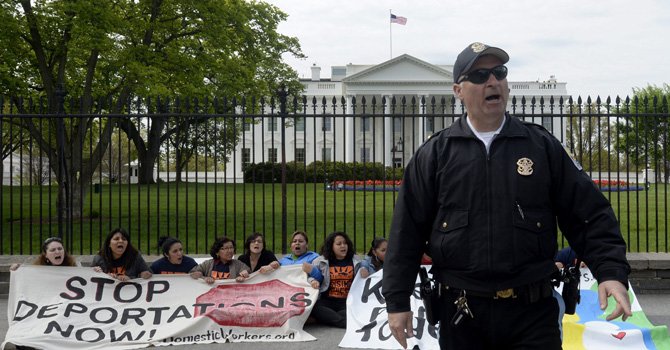 In the academic paper Searching for the American Dream: Lessons from Hispanics Residing in Washington, D.C., Professor Enrique S. Pumar examines the rates of socio-economic attainment among Hispanic immigrants in the District of Columbia.
Pumar, who chairs the Department of Sociology at The Catholic University of America, shows in his research the human face of a tough reality and the "immigrant optimism."
"Neither the emotional and material costs of their journeys, the trepidations after their arrival, nor the uncertain path to citizenship seem to diminish immigrants' optimism about the opportunities the United States often provides," writes Pumar.
Pumar cites three of his interviews with immigrants residing in DC. In one, a Guatemalan described how he fled when his village was destroyed and many neighbors were killed by the military during that country's civil war. In another, a Bolivian immigrant told Pumar about the hardships she encountered after moving to DC. Lastly, a Salvadoran recounts his arrival in DC penniless and without social support.
And all three stories have a common denominator —accomplishment and success. The Guatemalan completed an associate degree and now promotes his culture in DC. The Bolivian became a community activist and a successful professional. And the Salvadoran is a successful business owner with two children who attended prestigious universities.
This is Pumar's point: "The American Dream is as much a 'pulling' mechanism to attract migrants to our shore, as it is an ideology to legitimize the relative success of migrants and their various rates of incorporation into American society."
Reading Pumar's research made me think of my experience as a journalist covering the Hispanic community for many years. I've seen the human face of the immigration issue and I know that it is personal. It is a human story that I find in the lives of my coworkers and in the experience of many of our Hispanic public servants.
Just a few days ago, DC Mayor Muriel Bowser appointed Jackie Reyes to lead the Office on Latino Affairs (OLA). Reyes brings to the position a compelling immigrant story, and a pertinent public service resume. She also fits Dr. Pumar's migrant findings.
Here, at El Tiempo Latino, we are also a consequence of the diaspora and exemplify the uncertain path of becoming in America.
I believe that our awards and our rewards in life are in exact proportion to our service. I have seen El Tiempo Latino employees and collaborators getting green cards and then citizenship and then a new life full of promise.
Because of our community involvement, students have been helped, dreams have been achieved, and hope has been restored for many. That's why we keep telling the stories of an attainable dream. Those are the intangibles this humble publication brings to the community table.
Avendaño is Executive Editor of El Tiempo Latino
alberto@eltiempolatino.com
Also of interest