Graduation Rate Rises, Gap Narrows for MCPS Class of 2014
News from Montgomery County Public Schools
El Tiempo latino-Redacción/MCPS | 1/27/2015, 1:52 p.m.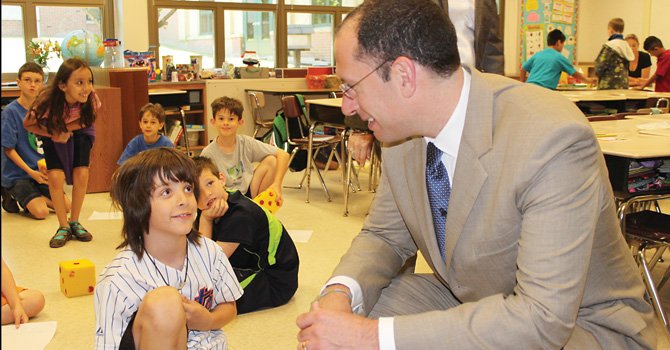 For MCPS students who receive free and reduced-price meals services (FARMS), the 2014 graduation rate was 81 percent, a one-year increase of 2.9 percentage points and an increase of 5.8 percentage points over the past three years. Statewide, the graduation rate for FARMS students was 77.8 percent.
The graduation rate for MCPS students who are English language learners rose nearly 2 percentage points to 54 percent in 2014. That is essentially the same as the state of Maryland (54.1 percent).

"We should be very proud of the progress all of our students are making, but there is still a lot of work left to be done," Dr. Starr said. "If we continue to focus on meeting the individual needs of our students, I know we will continue to make progress in the years to come."
School Results
Among the 2014 graduation rate results for the 25 MCPS high schools:
Fifteen high schools saw a one-year increase in the graduation rate, with the largest increases at Wheaton (+9.6 percentage points), Albert Einstein (+5.8), Watkins Mill (+5.6), Walt Whitman (+3.7), and Quince Orchard (+3.1).

Twenty have seen their graduation rate increase over the past three years, with the largest increases at Watkins Mill (+7.1 percentage points), Rockville (+7.0), Quince Orchard (+6.3), Wheaton (+4.1), and Albert Einstein (+4.1).

The highest graduation rates are at Poolesville and Winston Churchill (both at 98.4%); Thomas S. Wootton (97.5%); Walt Whitman (97.3%); and Sherwood (95.1%).
SOURCE: MCPS
Also of interest