Buying cars: Legal and financial considerations
Real life considerations
Paul A. Samakow | 7/29/2015, 10:55 p.m.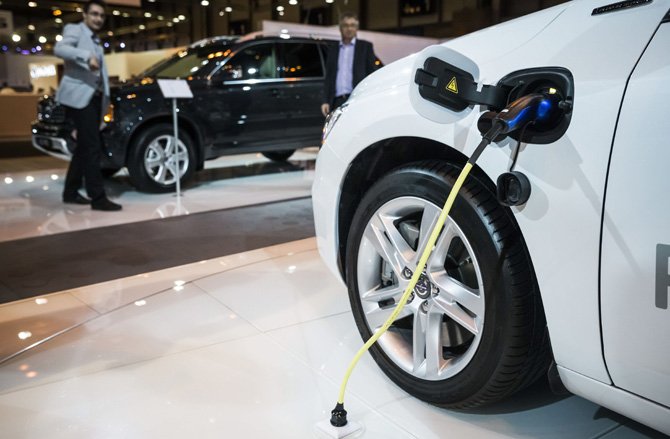 WASHINGTON, July 26, 2015 − Caveat emptor! This Latin phrase for "let the buyer beware" is commonly cited in real property transactions, but it can easily apply to buying a car as well.
The expression's effective takeaway: You must be diligent and informed when making a purchase.
Purchasing a car
When it comes to purchasing a car in 2015, we can already discover a car dealer's actual costs. Incentives, rebates and competitive financing are are also available online. We can compare dealer prices as well with just a few computer keystrokes.
Clearly, with the advent of the Internet and many ways to determine fair pricing for ourselves, we are savvier consumers today. But there are still many things we should know, particularly when a sharp salesperson is trying to close a sale.
We know enough to routinely refuse overpriced add-ons such as rust-proofing and fabric protection. But auto dealers have other tools in their kit.
Selling at a few hundred dollars or so over the "dealer invoice price" is misleading, and a purchase at that price is not a bargain. Salespeople are happy to show you the invoice to convince you that the dealership is making the most miniscule profit possible by "letting the car go" at that price. Auto-dealers still benefit significantly from this ruse, sometimes by thousands of dollars, in hidden "dealer holdbacks" and "dealer incentives" from the manufacturer that reduce the amount they pay − that "dealer invoice."
What to do − inquire about these items before you say "Yes." Unless you are looking on the last day of the month, statements such as "this price is only available today" are nothing more than pressure tactics. On the last day of the month, it is indeed possible that the dealership needs to make some final, quick sales to meet end-of-month bonus quotas. In such cases, the prices are truly being reduced for that day only.
What to do – Use all information you have obtained about the price to determine whether you are being offered a competitive price.
"No haggle" or "guaranteed " pricing policies are attractive advertising lures, particularly for those who hate the negotiation process. The problem is, these prices are often higher than even the price a salesperson would initially offer.
What to do – Haggle. You will get a better price if you have the evidence that the vehicle is being sold for less at other dealerships.
"So sorry, you did not qualify for that interest rate" is another tried-and-true dealer tactic. After you think you have finished the deal, the finance person comes over and whispers something to your salesperson, or hands him or her a piece of paper. You are told your credit was not good enough to allow them to give you the interest rate on the financing that had been discussed. A higher interest rate means you pay more. Your credit may or may not qualify you for the initially agreed-upon rate, but you have no way of knowing this on the spot. Worse, when they tell you "no good," they can make it seem as if it's your fault that "the deal" is not going to be honored.
What to do – Have a financing offer already in place from a bank or credit union before you shop for a car. If the dealer wants to place a higher rate, turn around and use the bank offer.
Buying a used car? The salesman tells you about its great condition and offers to show you the Carfax report. Sensational. But be advised: that report may not contain everything you should know. Problems that do not result in insurance claims are often not on the Carfax report.
What to do – Get an inspection from an independent mechanic (cost probably $200 to $400) to verify the used car's condition to your satisfaction.
————————————————————————————————————————
Paul A. Samakow is an attorney licensed in Maryland and Virginia, and has been practicing since 1980. He represents injury victims and routinely battles insurance companies and big businesses that will not accept full responsibility for the harms and losses they cause. He can be reached at any time by calling 1-866-SAMAKOW (1-866-726-2569), via email, or through his website.
His new book "Who Will Pay My Auto Accident Bills?, The Most Comprehensive Nationwide Auto Accident Resolution Book, Ever" can be reviewed on http://www.completeaccidentbook.com