A delay is not a defeat
Dreamers in limbo
Alberto Avendaño-oped | 6/2/2015, 12:11 p.m.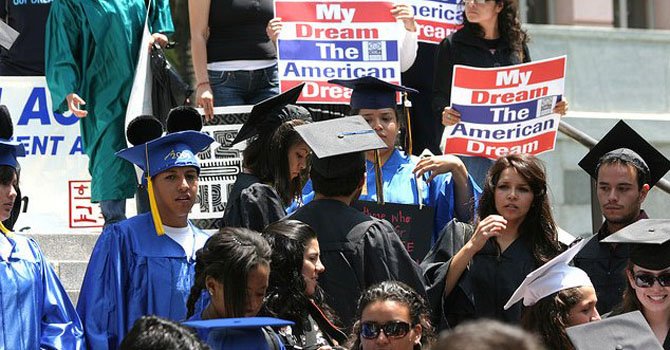 A federal court — the U.S. 5th Circuit Court of Appeals— denied the Obama administration request to move forward with the implementation of the President's executive order on immigration.
The decision came down to two judges voting in favor of the injunction and one dissenting, the latter arguing that the president acted within his executive authority when issuing the order. The executive action was the president's response to congressional gridlock on the matter.
The implementation of the Deferred Action for Parents of Americans and Lawful Permanent Residents (DAPA) and the expansion of the 2012 Deferred Action for Childhood Arrivals (DACA) would grant 3-year protections from deportation and work permits to some 5 million undocumented immigrants in the US.
However, the ruling means that the federal government cannot implement DAPA and DACA while the Fifth Circuit considers the Department of Justice's formal appeal of Judge Hanen's injunction. Texas Federal Judge, Andrew Hanen issued a preliminary injunction in mid-February temporarily halting the implementation of DAPA and DACA.
Now The Fifth Circuit will likely hold a hearing to decide whether to lift the preliminary injunction. At the same time, the DOJ could ask the U.S. Supreme Court to impose an emergency stay against the injunction. A different panel of Fifth Circuit judges will hear arguments on the overall constitutionality of DAPA and expanded DACA the week of July 6th.
While the courts debate, millions of families live in limbo. And in the political arena, a choir of immigration malcontents beefed up with legal arguments claim that they are trying to find a solution to the immigration crisis by suing the President of the United States.
It is obvious to me that some —judges included— think that undocumented immigrants are not part of "the people" under the Constitution.
So since the issue of these "non-people" will remain unresolved, and will be litigated in the months ahead and possibly into 2016, what is the Obama administration doing? Blaming Republicans and keeping in place the toughest deportation policy of any seating President —more than 2 million deportations since Obama took office, according to Department of Homeland Security data.
But regardless any Republican responsibility —can this be typified as a "partisan lawsuit"?—, there is no question that President Obama must halt his Administration's unprecedented deportation machine, with or without the executive protections.
In the meantime, a delay is not a defeat for Pulitzer Prize-winning journalist José Antonio Vargas who has been in the US since he was 12; for Aly Wane, a political scientist who arrived to the US at the age of 8 and has called New York home for 25 years; and for sociologist Jong-Min You who came to the US as a one-year-old child.
The three of them have filed for deferred action.
---
Avendaño is Executive Editor of El Tiempo Latino
@albertoavendan1
Also of interest