Young, accomplished, undocumented
 "Risers" is a documentary featuring 4 local achievers in Washington, DC
David Montgomery-The Washington Post | 6/4/2015, 4:12 p.m.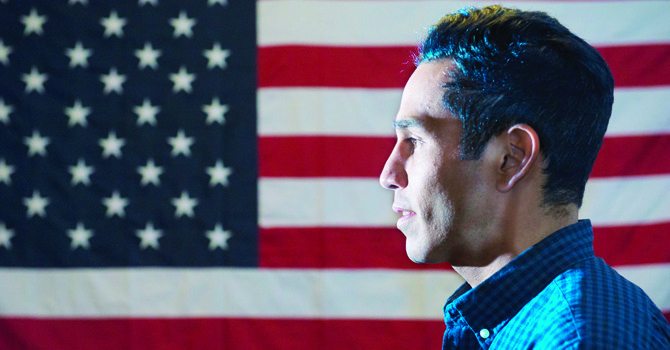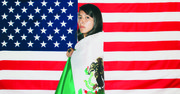 Retratos de la americanidad
El cineasta Andy Fernández se arma con las herramientas de la expresión cultural para darle voz a cuatro jóvenes latinos que viven a tientas la realidad estadounidense, orgullosos de sus raíces y obsesionados por su identidad. Jóvenes que buscan su esencia con la bandera de las barras y las estrellas como telón de fondo.
El documental "Risers" da fe de una realidad americana, de la lucha estadounidense de una generación de jóvenes cuya vida, cuya americanidad, no se puede medir en papeles.
La historia que relata nuestro colega de https://www.washi...">The Washington Post, David Montgomery, la vivimos quienes hacemos El Tiempo Latino desde siempre: familias que salen adelante y saben poner luz americana a su vida de sombras, jóvenes que estudian y alcanzan metas contra viento y marea —que en Estados Unidos pueden ser huracanes desatados por políticos poco sensibles.
Tal vez sea la hora de decir que la legislación migratoria debe construirse al servicio de los seres humanos y de los pueblos, nunca contra ellos.
Por otra parte —y luego de agradecerle a Fernández su esfuerzo por crear retratos de vida— debemos aceptar que la búsqueda de la identidad, incluso el cuestionamiento de nuestra identidad o identidades es algo que ni los jóvenes protagonistas del documental, ni quien esto escribe, nunca podremos resolver del todo.
Aceptar nuestra identidad más o menos conocida es tan importante como asumir que también somos parte y resultado del lugar en el que vivimos, amamos y sufrimos. No se trata de elegir entre banderas, sino de sumar las culturas que nos forman.
—Alberto Avendaño, El Tiempo Latino.
RISERS, el documental: del 5 al 7 de junio en la HIERARCHY GALLERY, en la Columbia Road, Washington, DC. http://www.hierar...">www.hierarchydc.com
A young woman is riding a bicycle through Columbia Heights, Shaw and other Washington neighborhoods where so many immigrants live. The scene shifts to marchers in front of the White House chanting, "No more deportations." Then back to the bicycle rider, whose voice is heard reciting a poem she wrote called "Being an Immigrant Is Not a Sin."
We are no longer dreamers
Because we are wide awake
We have risen from the ground
In this country our home we
will make . . .
An unusual video and photography project by filmmaker Andy Fernández locates the mind-set of the next phase of the immigration reform movement and even gives it a name: "Risers." While Congress, the White House and the courts are stuck bickering over the same old details, young undocumented immigrants - known as "Dreamers" - are pulling themselves up into sometimes extraordinary lives.
The transition is signaled in the bicycle rider's poem: "no longer dreamers," but already "wide awake" and "risen."
The young poet is Aura Álvarez, 22, who made the trek from Guatemala when she was 13 to be reunited in Washington with her mother, whom she had not seen since she was 5. She learned English, got top marks in high school and earned an associate's degree from the University of the District of Columbia. Now she works as a dental assistant while studying for a financial services license.