Maryland Del. Joseline Peña-Melnyk to announce congressional bid
She will announce her bid Tuesday
By Arelis R. Hernández | 3/15/2015, 9:29 a.m.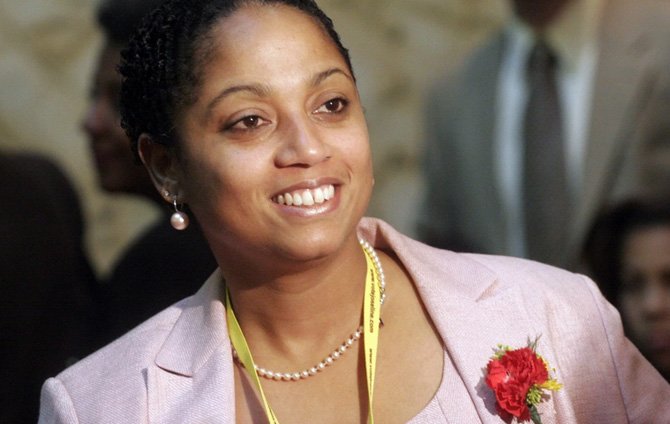 State Del. Joseline Peña-Melnyk will announce her bid Tuesday for the U.S. House of Representatives in the ever-expanding field of candidates angling to succeed Rep. Donna F. Edwards (D) in Maryland's 4th Congressional District, according to aides familiar with her plans.
Peña-Melnyk (D) is in her third term as a state legislator from a district that is split between Prince George's and Anne Arundel counties, and she recently became the chair of the newly formed Latino legislative caucus in Annapolis.
The delegate will join former Prince George's state's attorney Glenn F. Ivey (D) and former lieutenant governor Anthony G. Brown (D) in an open contest for donors and support ahead of the Democratic Party primary next year.
The race probably will include many more individuals from county leadership positions. Prince George's lawyer Adrion Howell, a former legislative liaison to County Executive Rushern L. Baker III (D); council member Andrea Harrison (D-Springdale); and Ingrid Turner, a former council member, are all said to be exploring bids, according to several Maryland Democrats.
Peña-Melnyk immigrated from the Dominican Republic as a child, grew up in New York, where she studied law, and moved to the region while working as an assistant U.S. attorney in the District.
After serving on the College Park City Council, she won her first election to the State House in 2006, becoming only the second Latina to serve in Annapolis, where she advocated for children, women's rights and the environment.
The state legislator lives just outside the 4th District's boundaries, but federal law does not preclude Peña-Melnyk from running for the seat and seeking the party's nomination as long as she lives in the state.
Also of interest