Armando Almanza
President | Ventana Productions
6/21/2017, 2:35 p.m.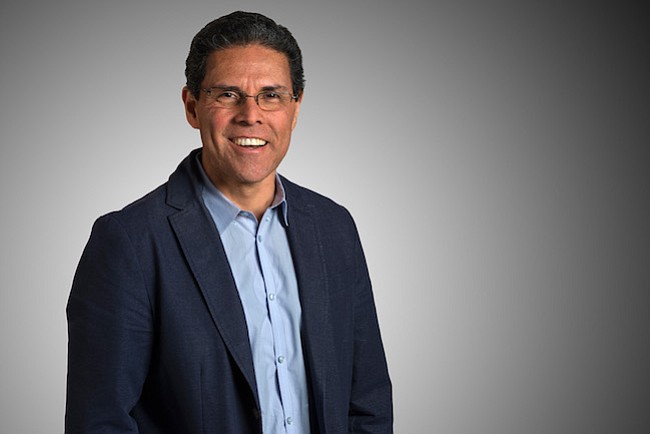 Armando Almanza is the President of Ventana Productions. His company is renowned for producing high-quality content in television production services. He has made it his company mission to mentor and recruits Hispanic talent in an effort to further diversify the video production industry. Almaza –whose mother migrated from Mexico and whose Mexican-American father was a second generation Texan— began his career in Austin Texas. He worked his way through college at the University of Texas. After a brief stint in Austin, he moved to Washington D.C. in 1985 and started Ventana Productions in 1994. Today Ventana has offices in Washington, DC and New York City. His diverse clientele includes broadcasters such as CNBC, The Discovery Channel and Univision along with government contracts and private sector PR firms.
---
Armando Almanza es el President de Ventana Productions. Su compañía es reconocida por producir contenido de alta calidad en servicios de producción para televisión. El ha logrado adoptar como misión de su empresa, el servir como tutor y reclutar talento hispano para diversificar el sector de la producción audiovisual. Almaza –cuya madre emigró desde México y cuyo padre mexicano-estadounidense fue texano de segunda generación— inició su carrera en Austin, Texas. Trabajó durante sus estudios en University of Texas. Tras una estadía breve en Austin se mudó a Washington DC en 1985 y fundó Ventana Productions en 1994. Actualmente Ventana tiene oficinas en DC y Nueva York. Su diversa clientela incluye televisoras como CNBC, The Discovery Channel y Univision, además de contratos con el gobierno y firmas de relaciones públicas.
Also of interest