Diego Vargas
Visual Manager | Macy's
6/21/2017, 4:01 p.m.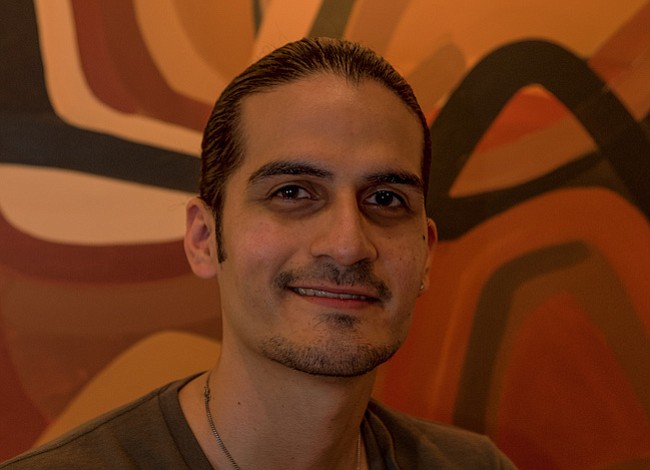 Vargas is a Visual Merchandising Manager at Macy's Inc., one of the nation's premier retailers. Vargas has worked at Macy's for ten years. As a result of his hard work and passion, he's been the recipient of three Macy's Magic Makers Awards, in a company that has an estimated 140,000 employees. He became the men's fashion stylist for the region and mentored associates during styling workshops. He started his career during high school working at The GAP. A few years later he became a visual associate at Macy's Pentagon City, where he began to embrace the visual merchandising of ideas and culture. Vargas soon took up his role of a visual manager in Manassas, in the Montgomery Mall, where he currently works. Macy's operates more than 700 department stores. Macy's 2016 fiscal sales were of $25.778 billion.
---
Vargas es un gerente de Merchandising Visual en Macy's Inc., uno de los principales minoristas del país. Ha trabajado en Macy's durante diez años. Como resultado de su arduo trabajo y pasión, ha sido reconocido tres veces con el premio Macy's Magic Makers, —un verdadero logro dentro de una compañía que tiene unos 140.000 empleados–. Se convirtió en el estilista de moda masculino de la región y mentor de asociados durante talleres de estilo. Comenzó su carrera durante la preparatoria trabajando en The GAP. Unos años más tarde se convirtió en un asociado visual de Macy´s en el Pentágono donde comenzó a abrazar el merchandising visual de las ideas y la cultura. Vargas pronto asumió su papel de gerente visual en Manassas, en el Montgomery Mall, donde actualmente trabaja sirviendo como inspiración de sus compañeros y muchos otros hispanos.
Also of interest