Dina Siegel Vann
Director | AJC's Arthur & Rochelle Belfer Institute for Latino & Latin American Affairs
6/21/2017, 3:55 p.m.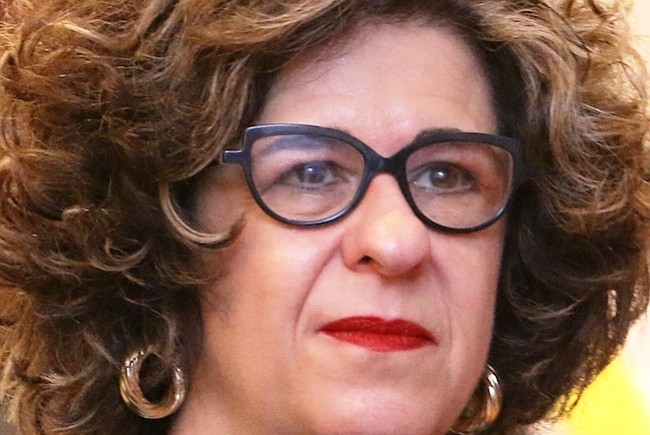 Dina Siegel Vann is the Director of AJC's Arthur and Rochelle Belfer Institute for Latino and Latin American Affairs in Washington, DC. Born in Mexico, Siegel Vann heads the Institute, one which is considered one of its kind in the Jewish and Latino world. Its focus is on promoting political coalitions and strengthen bonds of friendship between the Latino and Jewish communities in the US. Considered a DC insider, Siegel Vann has established an ongoing dialogue with key US officials, non-government associations on the issues of democracy, pluralism, and human rights in Latin America, Spain, and Portugal. In 2016, she has been bestowed with King Felipe VI of Spain Order of the Civil Merit for supporting his country's efforts to re-engage Sephardic Jews, and the Mexican government also gave her one of its highest honors, the prestigious National Ohtli Award.
---
Dina Siegel Vann es Directora del Instituto Arthur y Rochelle Belfer de AJC para Asuntos Latinos y Latinoamericanos en Washington, DC. Nacida en México, Siegel Vann dirige el Instituto, considerado único en su tipo en el mundo judío y latino. Su enfoque es promover las coaliciones políticas y fortalecer los lazos de amistad entre las comunidades latinas y judías en los Estados Unidos. Siegel Vann, considerada un insider de la capital, ha establecido un diálogo permanente con los principales funcionarios estadounidenses, asociaciones no gubernamentales sobre las cuestiones de democracia, pluralismo y derechos humanos en América Latina, España y Portugal. En el año 2016 se le otorgó la orden del Mérito Civil al Rey Felipe VI por apoyar los esfuerzos de su país para volver a incorporar a los judíos sefardíes, y el gobierno mexicano también le otorgó uno de sus máximos honores, el prestigioso Premio Nacional Ohtli.
Also of interest