Jane L. Delgado
President & CEO | National Alliance for Hispanic Health
6/21/2017, 3:09 p.m.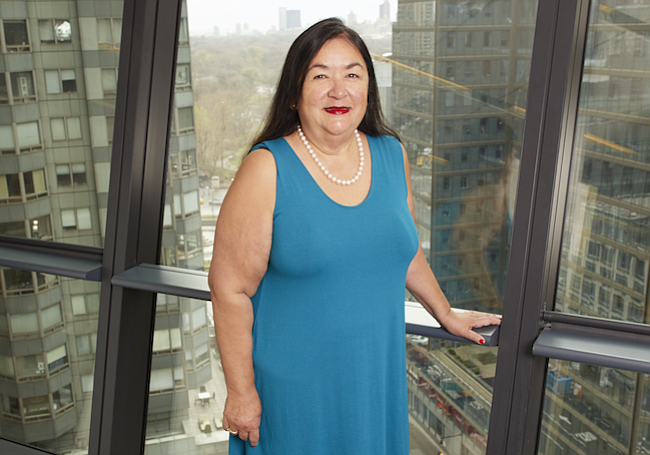 Dr. Jane L. Delgado,  M.S., is President and Chief Executive Officer of the National Alliance for Hispanic Health, the nation's leading advocate for Hispanic health. ​Delgado is a highly respected and sought-after thought leader and commentator. Her career started as Children's Talent Coordinator for Sesame Street, and her career in Washington D.C. included service in the Office of the Secretary of the US Department of Health and Human Services providing leadership on issues including child care, health equity, and HIV/AIDS. A practicing clinical psychologist, Delgado is also the author of the award-winning Buena Salud® Guide series among other books. 
---
La Dra. Jane L. Delgado es presidenta y gerente general de la National Alliance for Hispanic Health, la principal organización del país dedicada a la salud de los hispanos. ​Delgado es una reconocida dirigente y comentarista. Comenzó su carrera como coordinadora de talento infantil para Sesame Street y su trayectoria en Washington DC incluye su desempeño en la Secretaría Federal de Salud en áreas como cuidado infantil, equidad sanitaria y VIH/SIDA. Una psicóloga clínica en ejercicio, Delgado es también autora de las galardonadas guías Buena Salud®, entre otros títulos.
Also of interest