Edward Smith
Partner | DLA Piper
6/21/2017, 3:49 p.m.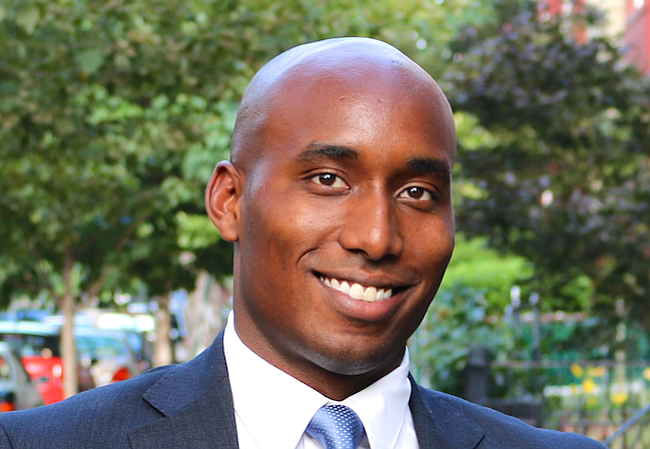 Edward Smith is a partner in DLA Piper, a global law firm with offices in more than 40 countries in Americcas, Europe, the Middle East, Africa and Asia Pacific. Smith, "Smitty" as he likes to be called has established himself as a leading lawyer and outstanding public administrator, both locally and nationwide. By a presidential appointment in the Obama Administration, Smitty served on the Mayor of the District of Columbia Board in 2014. Following his run for Attorney General, he served populations of color, including Latinos, as Director of the Office of Victim Services and Justice Grants. Smitty supported organizations combating truancy, seeking to improve justice outcomes for city youth, and protecting victims of violent crime. Today he continues to volunteer in service of minority communities.
---
Edward Smith es socio de DLA Piper, un bufete de abogados global con oficinas en más de 40 países en las Américas, Europa, Oriente Medio, África y Asia Pacífico. Smith o "Smitty", como le gusta ser llamado, se ha consolidado como un abogado líder y excelente administrador público, tanto a nivel local como nacional. Por una designación presidencial en el gobierno de Obama, Smitty trabajó en la Junta del Distrito de Columbia en 2014. Después de su candidatura para Procurador General, sirvió a las poblaciones de color, incluyendo los latinos, como Director de la Oficina de Servicios a las Víctimas y Justicia. Smitty apoyó a organizaciones que luchan contra el absentismo escolar, tratando de mejorar los resultados de la justicia para los jóvenes de la ciudad y de proteger a las víctimas de los delitos violentos. Hoy continúa ofreciéndose como voluntario al servicio de las comunidades minoritarias.
Also of interest