Elda M. Deverie
President, CEO, & Founder | EDM Sales Inc. | Bolsas de Amor
6/21/2017, 3:11 p.m.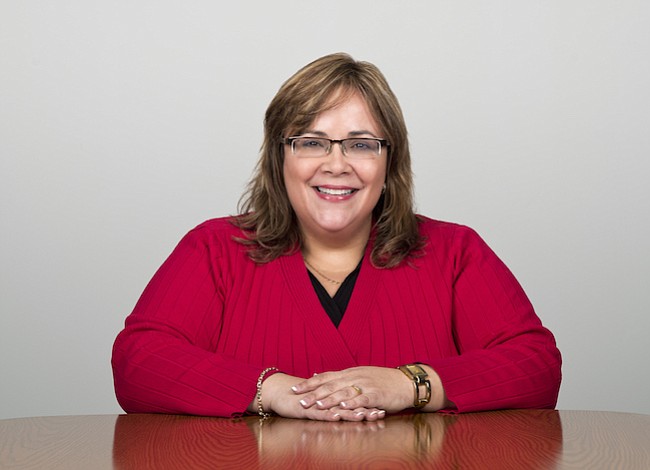 Elda Deverie is the President, CEO, and founder of EDM Sales Inc. and Bolsas de Amor. An experienced distributor of international foods, Deverie witnessed how ethnic foods became part of the American families plates. With time EDM´s list of products increased and the company began to import products from Asia, Africa and countries such as Argentina, Brazil, Colombia, El Salvador, Guatemala, Mexico, and Jamaica. Deverie also developed Bags of Love, a local food aid program, one she considers is a mission of love and commitment¨¨. Under her watchful eye, the company distributes more than 1,000 items to Giant Food Stores, Shoppers Food & Pharmacy, Safeway, Food Lion, Wal-Mart, Kmart, Wegmans, Weis, Hmart and hundreds of independent merchants.
---
Elda Deverie es la Presidenta, CEO y fundadora de EDM Sales Inc. y Bolsas de Amor. Distribuidora experimentada de alimentos internacionales, Deverie fue testigo de cómo los alimentos étnicos se convirtieron en parte de la dieta de las familias estadounidenses. Con el tiempo la lista de productos de EDM aumentó y la compañía comenzó a importar productos de Asia, África y países como Argentina, Brasil, Colombia, El Salvador, Guatemala, México y Jamaica. Deverie también desarrolló Bolsas de Amor, un programa local de ayuda alimentaria, que considera una misión de amor y compromiso. Bajo su ojo vigilante, la compañía distribuye más de 1.000 artículos a las grandes tiendas de alimentos como Giant, Shoppers, Safeway, Food Lion, Wal-Mart, Kmart, Wegmans, Weis, Hmart y cientos de comerciantes independientes.
Also of interest