J. Walter Tejada
Board of Directors | The Metropolitan Washington Airports Authority
6/21/2017, 3:51 p.m.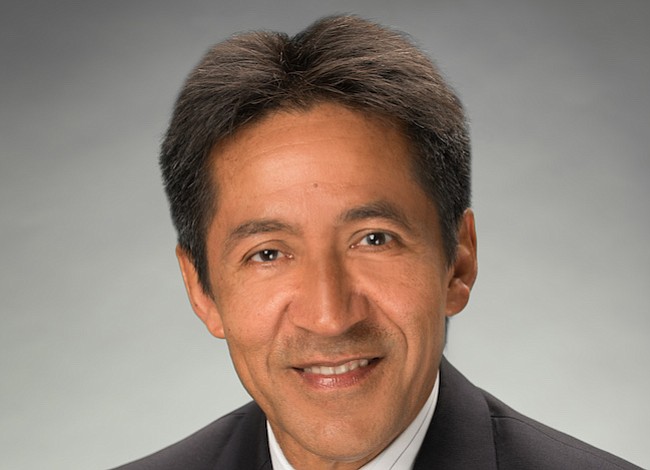 J. Walter Tejada is a member of the The Metropolitan Washington Airports Authority Board, position that is appointed by Virginia Governor and where he proudly provides the Latino perspective. Tejada has been an energetic community advocate in Virginia for over 25 years. He served on the Arlington County Board from 2003-2015, the first Latino elected to that position. While on the Board, he focused on preserving and creating affordable housing and creating opportunities to engage diverse residents in civic life. His achievements include establishing the Office of the Public Defender, the Arlington Non-Profit Assistance Center, and the Community Volunteer Network. He has created and led organizations at the local, state and national level that promote Latino empowerment.
---
J. Walter Tejada es miembro de la Junta de la Autoridad de Aeropuertos Metropolitanos de Washington, cargo que es nombrado por el Gobernador de Virginia y donde provee la perspectiva latina con gran orgullo. Tejada ha sido un enérgico defensor de la comunidad en Virginia durante más de 25 años. Él sirvió en la directiva del condado de Arlington de 2003-2015, siendo el primer Latino elegido para esa posición. Mientras estaba en la Junta, se enfocó en preservar y crear viviendas asequibles y crear oportunidades para involucrar a diversos residentes en la vida cívica. Sus logros incluyen el establecimiento de la Oficina del Defensor Público, el Centro de Asistencia sin Fines de Lucro de Arlington y la Red de Voluntarios de la Comunidad. Ha creado y dirigido organizaciones a nivel local, estatal y nacional que promueven el empoderamiento de los latinos.