Jose Rodriguez
President | Fort Myer Construction
6/21/2017, 3:45 p.m.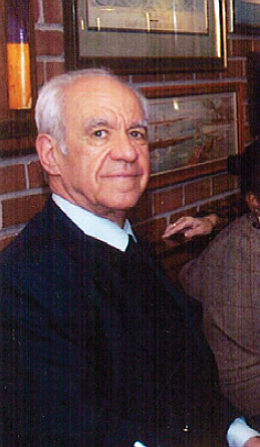 As president of Fort Myer Construction, Jose Rodriguez has been personally involved in Fort Myer Construction's community outreach. Mr. Rodriguez has supported the FBI's Citizens' Academy Alumni Association of Washington, DC, a community charity dedicated to helping inner city school children reach for new horizons. In 2008, Rodriguez received the Director's Community Leadership Award from the FBI. Also, he is a business leader in the city´´ contracting market, helping local small and minority/disadvantaged owned businesses grow. Fort Myer Construction employs and hires minorities and significant numbers of first and second generation immigrants throughout its organization.
---
Como presidente de Fort Myer Construction, Jose Rodríguez ha estado personalmente involucrado en los esfuerzos por acercar la empresa a la comunidad. Rodríguez apoyó la Asociación de Alumnos de la Academia de Ciudadanos del FBI de Washington, una organización benéfica comunitaria dedicada a ayudar a los niños más humildes de la ciudad a alcanzar nuevos horizontes. En 2008, recibió el Premio al Liderazgo Comunitario del FBI. Además, ha sido un líder en el mercado de contratación de la ciudad de Washington, ayudando a crecer a las pequeñas empresas locales y a las compañías con dueños pertenecientes a minorías en desventaja. Fort Myer Construction emplea y contrata a minorías y a un número significativo de inmigrantes de primera y segunda generación en toda su organización.
Also of interest