Maria Gomez
President & CEO | Mary's Center
6/21/2017, 3:15 p.m.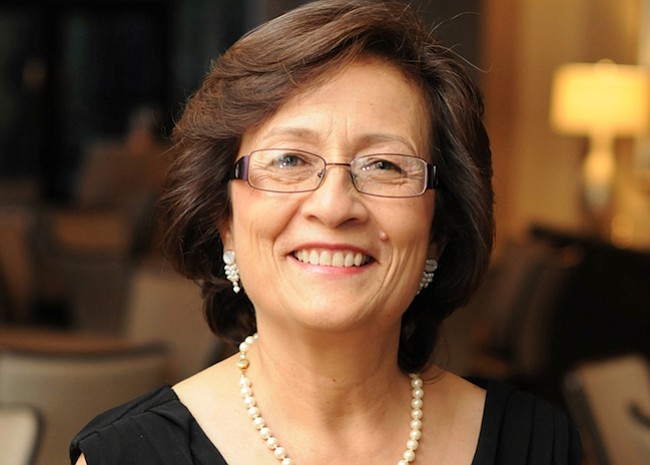 Maria S. Gomez is the founder, President, and CEO of Mary's Center, a community health organization providing health care, education and social services in the DC metropolitan region. Under her leadership, Mary's Center has grown from a budget of $250,000 serving 200 participants in a basement in 1988 to a budget of $52 million serving over 40,000 individuals at eight locations in DC and Maryland. She has received awards including the 2012 Presidential Citizens Medal. Born in Colombia, she holds a nursing degree from Georgetown University and a Master's degree in Public Health from the University of California at Berkeley. 
---
Maria S. Gómez es la fundadora, presidenta y directora ejecutiva del Mary´s Center, una organización de salud comunitaria que proporciona atención médica, educación y servicios sociales fundamentales para los hispanos en la región metropolitana de DC. Bajo su liderazgo, el Mary´s Center ha crecido de un presupuesto de $ 250,000 sirviendo a 200 participantes en un sótano en 1988 a un presupuesto de $ 52 millones sirviendo a más de 40,000 personas en ocho lugares en DC y Maryland. Ha recibido premios incluyendo la Medalla Presidencial de Ciudadanos 2012. Nacida en Colombia, tiene un grado de enfermería de la Universidad de Georgetown y una maestría en Salud Pública de la Universidad de California en Berkeley.
Also of interest