Maria Patricia Corrales
President | Fiesta DC, Inc.
6/21/2017, 2:48 p.m.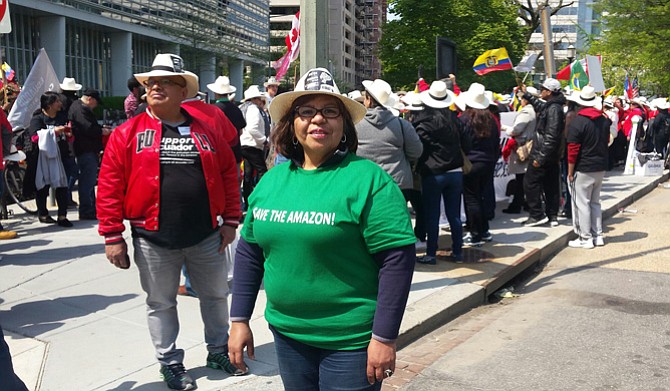 Maria Patricia Corrales is a business and community leader in Washington, DC. Her contributions have helped build the strong foundation that has to help Latino-owned enterprises and Latino-led nonprofit organizations flourish and prosper for the advancement of all Latinos in Washington, DC. Corrales is the President of Fiesta DC, which hosts the largest Latino Festival in the region with over 150K participants---now celebrating its 46th year anniversary. Corrales also owns her company, Capital Construction Enterprises Inc. a minority, woman-owned CBE in the District. Through her business endeavors, she has helped build schools, churches, office building, homes, and apartments. Among her greatest accomplishments is to have raised three children, in a loving home in Ward 4.
---
María Patricia Corrales es una dirigente empresarial y comunitaria en Washington DC Ha contribuido para que empresas y organizaciones sin fines de lucro dirigidas por latinos prosperen en beneficio de todos los latinos en DC Corrales preside Fiesta DC, organizador del mayor festival latino en la región con más de 150.000 participantes y celebrando su aniversario 46. Corrales también posee la compañía Capital Construction Enterprises Inc. A través de sus actividades empresariales ha contribuido a construir escuelas, iglesias, edificios residenciales, casas y apartamentos. Entre sus mayores logros figura haber criado tres niños en un amoroso hogar situado en Ward 4.
Also of interest