Mónica Palacio
Director | District of Columbia Office of Human Rights (OHR)
6/21/2017, 3:37 p.m.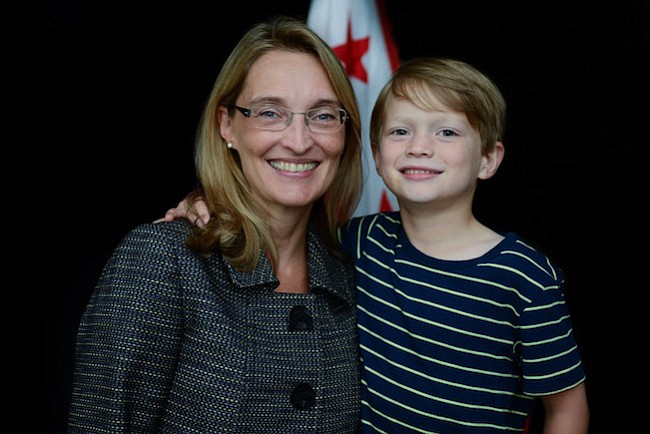 Mónica Palacio is the Office Director for D.C. Human Rights (OHR), Her career spans over 20 years in Washington D.C. She has worked with local Latino community-based organizations, such as Mary's Center, Tenants and Workers United, AYUDA and the Latin American Youth Center. As an attorney, her focus has been civil rights, access to justice, and coalition building for racial equity. Since 2013, in her role as Director DC OHR, Palacio who is Colombian born, has led the expansion of the agency resulting in a groundbreaking civil rights campaign, testing projects, reports and broader enforcement efforts. She has also worked with groups including the Congressional Hispanic Caucus Institute and the National Council of La Raza.
---
Mónica Palacio es directora de la Oficina de Derechos Humanos de DC (OHR, por sus siglas en inglés). Nacida en Colombia, su carrera abarca más de 20 años en Washington DC. Ha trabajado con organizaciones comunitarias latinas locales, tales como Mary's Center, Tenants and Workers United, AYUDA y Latin American Youth Centrar. Como abogada, su enfoque ha sido el trabajo por los derechos civiles, el acceso a la justicia y la construcción de coaliciones para la equidad racial. Desde 2013, en calidad de Directora de la OHR, Palacio, ha liderado la expansión de la agencia, dando como resultado una campaña revolucionaria de derechos civiles, probando proyectos, reportes y esfuerzos más amplios de fiscalización. Ha trabajado estrechamente con grupos como el Congressional Hispanic Caucus Institute y el Consejo Nacional de La Raza.
Also of interest