Muriel Bowser
Mayor | Washington, District of Columbia
6/21/2017, 2:41 p.m.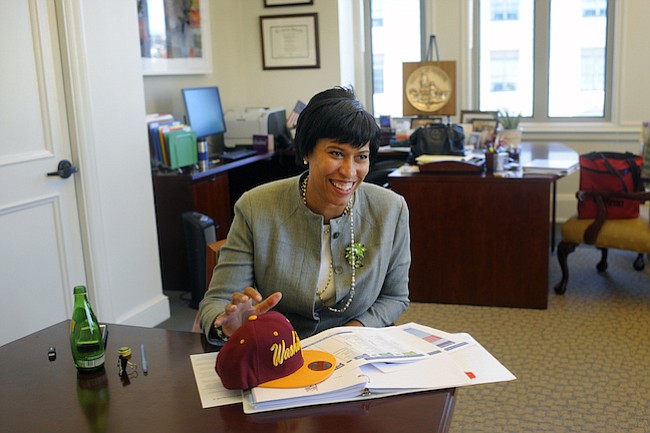 Muriel Bowser is the Mayor of Washington D.C. since 2015. Previously, she served since 2007 as the Ward 4 councilmember of the DC Council, where she served as the Chairwoman of the Committee on Economic Development. She began her service as an Advisory Neighborhood Commissioner for her Riggs Park neighborhood. In February 2016, she visited Cuba to explore economic and cultural opportunities as part of an exploratory mission led by the Greater Washington Hispanic Chamber of Commerce. A fifth-generation Washingtonian, Bowser earned a Bachelor of Arts degree in History from Chatham University and a Master's degree in Public Policy from American University.
---
Muriel Bowser es la alcaldesa de Washington DC desde 2015. Previamente, fue desde 2007 concejal del distrito electoral 4 ante el Concejo de DC, donde presidió la comisión para el desarrollo económico. Comenzó su servicio público como una comisionada vecinal de su barrio Riggs Park. En febrero de 2016, visitó Cuba para explorar oportunidades económicas y culturales durante una misión organizada por Greater Washington Hispanic Chamber of Commerce. De ancestros nativos de Washingtonian durante cinco generaciones, Bowser obtuvo una licenciatura en historia en Chatham University y una maestría en políticas públicas en American University.
Also of interest