Renay Johnson
Principal | Montgomery Blair High School
6/21/2017, 3:22 p.m.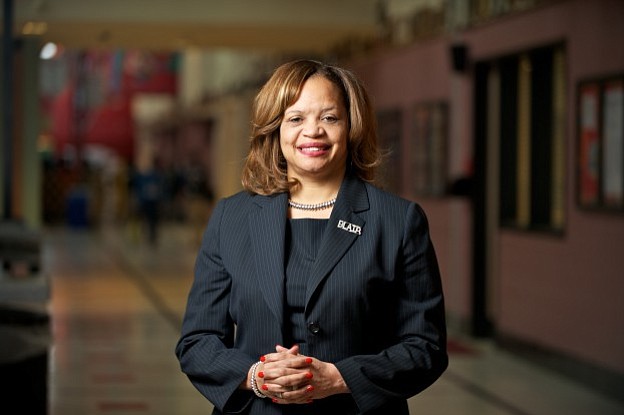 Renay  Johnson is the Principal Montgomery Blair High School. She is the first women to become Principal at the school in 77 years. The school is the largest in Montgomery County with over 3000 students and 295 staff members. Johnson has worked in Montgomery County Public Schools for over 25 years. A graduate of the University of Maryland, College Park and Johns Hopkins University, Johnson has served as a Teacher, School Counselor, Resource Counselor, Assistant Principal, Middle School Principal. She has been the recipient of 2017 Montgomery County Media Association, Nancy Walker Award, and the 2016 Alpha Kappa Alpha, Outstanding Community Service Award among many others.
---
Renay Johnson es la directora Montgomery Blair High School. Es la primera mujer en convertirse en directora en la escuela en 77 años. Montgomery Blair es la más grande en el Condado de Montgomery con más de 3000 estudiantes y 295 empleados. Johnson es una veterana de la educación pública con más de 25 años de servicio las Escuelas Públicas del Condado de Montgomery. Se graduó en la Universidad de Maryland, College Park y en la Universidad Johns Hopkins. Johnson ha servido como profesora, consejera escolar, consejera de recursos, subdirectora y directora de escuela secundaria. Este año fue galardonada con el Premio Nancy Walker de la Asociación de Medios del Condado de Montgomery. En 2016 recibió el Alpha Kappa Alpha y el Premio al Servicio Comunitario Destacado entre muchos otros merecidos reconocimientos.