Rosibel Arbaiza
Owner | Golden Scissors; VP | Fiesta, DC Inc.
6/21/2017, 2:36 p.m.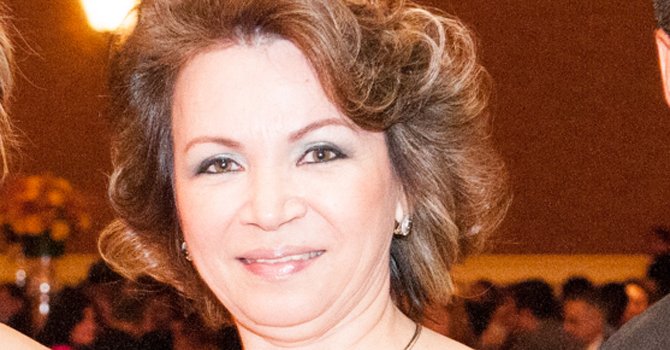 Rosibel Arbaiza is the owner of Golden Scissors beauty salons. Her 10-year entrepreneur experience and dedicated involvement in the Hispanic community made her recipient of the Greater Washington Hispanic Chamber of Commerce's 2013 "Unsung Hero's Award," recognition for the achievement of influential Hispanic women. She has planned Fiesta DC, the annual celebration highlighting Latino culture in the city. In 2009, she was bestowed the "Woman of the Year Award" at the 9th Annual Premios Salvadoreños. A proud founding member of "Unidos Por Intipuca" a community-based foundation, Arbaiza helped in efforts to reconstruct her hometown. She is VP of Fiesta DC and serves as Vice Chairwoman of the Caucus Salvadoreño Empresarial, Inc. She mentors aspiring hair stylists at Keny's Beauty Academy.
---
Rosibel Arbaiza es la dueña de los salones de belleza Golden Scissors. Su trayectoria empresarial de 10 años y su dedicada participación en la comunidad Hispana, la ha hecho merecedora de muchos reconocimientos. En el 2013 recibió el premio "Unsung Hero's Award" otorgado por la Cámara Hispana de Comercio de Washington DC Arbiaza ha planificado el festival Fiesta DC, celebración anual que resalta la cultura Latina en el área metropolitana. En el 2009 recibió el premio de "Woman of the Year Award" en la Novena Entrega Anual de los Premios Salvadoreños. Como orgullosa fundadora y miembro de la fundación comunitaria "Unidos Por Intipucá", Arbaiza ayudó en los esfuerzos para reconstruir su pueblo natal. Es la VP de Fiesta DC, y preside en el Caucus Salvadoreño Empresarial, Inc. Hoy continúa siendo de inspiración a futuros estilistas en la Keny's Beauty Academy.