Steven Knapp
16th President | George Washington University
6/21/2017, 3:25 p.m.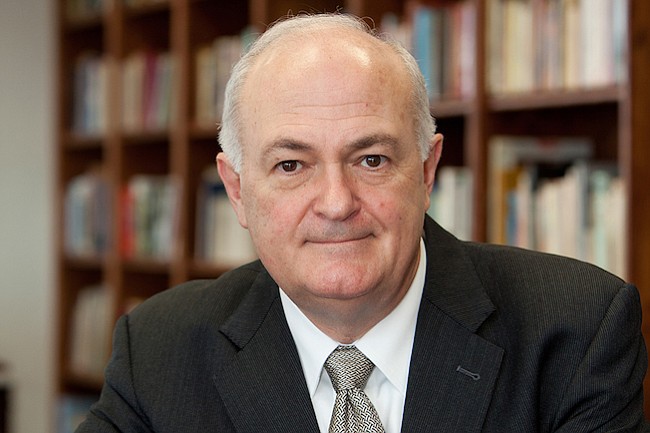 Steven Knapp is the 16th president of the George Washington University. Since August 2007 when he took office, he recruited world-class faculty, but he is also known for changing GWU image as a pricey university that was a magnet for wealthy students. Instead, the institution raised its financial aid budget, and three-fifths of all undergraduates received grants or scholarships, and an estimated 14 percent qualified for need-based federal Pell grants. Knapp recently announced he is retiring in the Summer of 2017. He is also a member of the senior advisory board of the Northern Virginia Technology Council, the executive committee of the Council on Competitiveness and the jobs Committee of the Federal City Council.
---
Steven Knapp es el decimosexto presidente de la Universidad George Washington. Desde que asumió el cargo, en agosto de 2007, inició un proceso para captar a profesores de clase mundial y al mismo tiempo cambió la imagen de la GWU de ser una universidad costosa que era un imán sólo para los estudiantes ricos. La institución aumentó su presupuesto de ayuda financiera, y tres quintos de todos los estudiantes de pregrado ahora reciben ayudas o becas, y aproximadamente 14 por ciento califica para las Becas Pell, las subvenciones federales para familias de bajos recursos. Knapp anunció recientemente que se jubilaría este verano. Knapp es miembro del consejo asesor del Consejo de Tecnología de Virginia del Norte, del comité ejecutivo del Consejo de Competitividad y del Comité de Empleo del Concejo Municipal Federal.