Tim Kaine
U.S. Senator (D) | Virginia
6/21/2017, 3:23 p.m.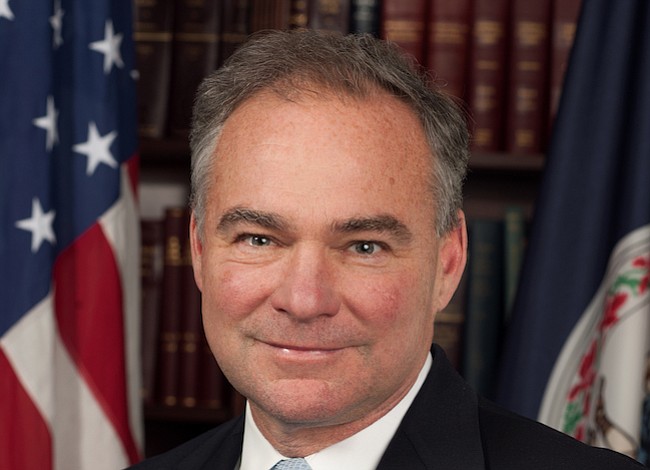 Tim  Kaine  is the Virginia US Senator (D). He has represented Virginians in the Senate since 2013. Senator  Kaine  made history when he delivered the Senate's first-ever floor speech entirely in Spanish, advocating bipartisan immigration reform. In the Senate, he serves on the Armed Services, Budget, Foreign Relations, and Health, Education, Labor, and Pensions Committees.  Kaine  previously served as a city councilmember, Mayor of Richmond, Lieutenant Governor, and Virginia's 70th Governor. He speaks a perfect Spanish because he started his public service career by taking a year off from law school to run a technical school with Jesuit missionaries in Honduras.
---
Tim Kaine es el Senador (D) por Virginia. Ha representado a los virginianos en el Senado desde 2013. El Senador Kaine hizo historia cuando pronunció el primer discurso del Senado por completo en español, abogando por la reforma bipartidista de la inmigración. En el Senado, participa en los Comités de las Fuerzas Armadas, Presupuesto, Relaciones Exteriores y Salud, Educación, Trabajo y Pensiones. Anteriormente Kaine ejerció como concejal de Richmond y luego como alcalde de la ciudad. Fue también vicegobernador y el 70º gobernador de Virginia. Kaine habla perfecto español pues comenzó su carrera de servicio público al tomar un año de licencia de la escuela de derecho e irse a dirigir una escuela técnica con misioneros jesuitas en Honduras.