Tom Perez
Chairman | Democratic National Committee
6/21/2017, 3:39 p.m.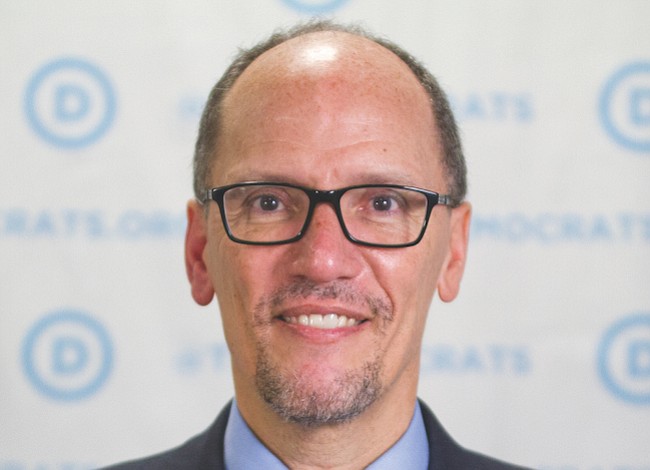 Tom Perez is the Chair of the Democratic National Committee. A son of Dominican immigrants, he helped grow CASA de Maryland from a service provider in the basement of a church to one of the largest immigrant advocacy organizations in the country. At the Justice Department, he challenged voter suppression laws and unlawful discrimination by bullies like then-Sheriff Joe Arpaio. As Secretary of Labor, he worked to expand opportunity for workers – from better wages and overtime pay to retirement security and collective bargaining rights.
---
Tom Pérez es el Presidente del Comité Nacional Demócrata. Hijo de inmigrantes dominicanos, ayudó a hacer crecer a CASA de Maryland de un proveedor de servicios en el sótano de una iglesia a una de las mayores organizaciones de defensa de inmigrantes en el país. En el Departamento de Justicia, desafió las leyes de supresión de votantes y la discriminación ilegal por parte de bullies como el entonces sheriff Joe Arpaio. Como Secretario de Trabajo, trabajó para ampliar las oportunidades para los trabajadores - de mejores salarios y pago de horas extras a la seguridad de jubilación y los derechos de negociación colectiva.
Also of interest